The Presidential Award is presented to students who exemplify leadership, service and academic excellence. The award honors those who have demonstrated a service to society, participated in co-curricular activities, promoted a positive influence in promotion of the St. Mary's mission, and possess the knowledge and skills to be an effective leader.
2023 Presidential Award Recipients
B.B.A. in Management | Katy, Texas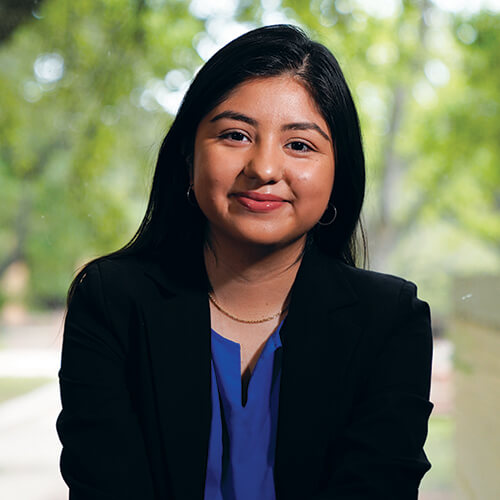 "I appreciate everyone who helped me during my time at St. Mary's University — the people who aided me in realizing the gifts God gave me and helped me strengthen them. I am thankful to St. Mary's for being an institution that fosters faith and educates leaders to advance the common good. I will take what I learned here to further my professional life as well as my personal life."
B.S. in Biology | Houston, Texas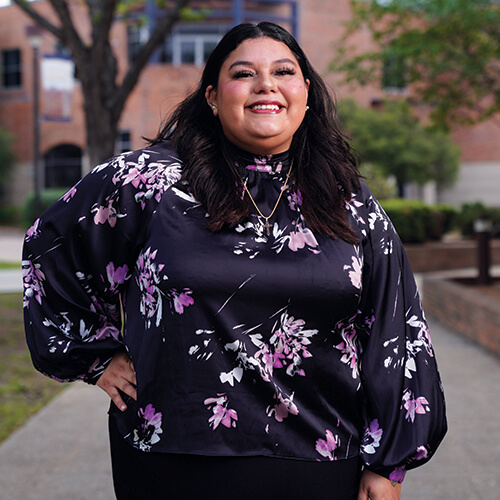 "As an aspiring physician, my goal has always been to serve those who need it and work toward diminishing the boundaries placed in front of low-income and first-generation students. St. Mary's University has allowed me to do so through my involvement on campus, my academic success and my spiritual growth."
Doctor of Jurisprudence | Edinburg, Texas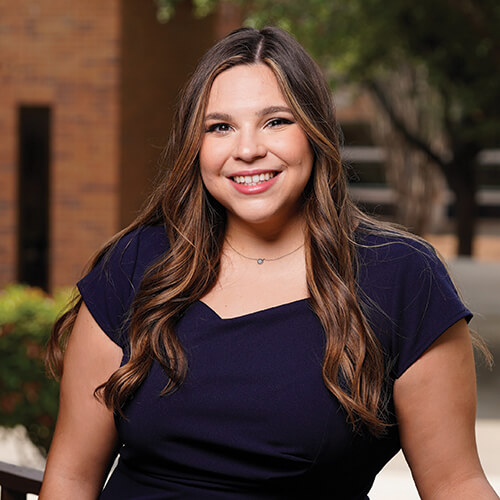 "Being a St. Mary's University law student means so much more to me than I ever imagined. The family I have found at this school has helped me develop personally and professionally. I would never have fathomed that I would be the woman I am today, and I owe so much appreciation to this school for helping me get here."
B.A. in Political Science | Brownsville, Texas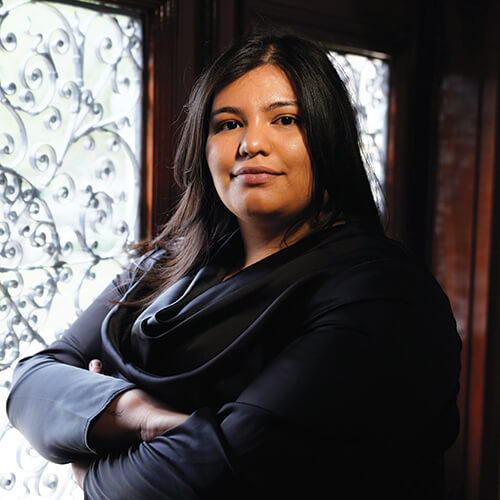 "While I was not blessed with an innate ability to embody the Marianist tradition, I opened my heart, soul and mind to those who do. As I worked alongside followers of Mary to facilitate change, I owe my gratitude to the St. Mary's University community. As the sun sets on my time at St. Mary's, my life as a public servant has just begun."
José Francisco Chaman Alvarez
B.A. in International and Global Studies and B.A. in Economics | Trujillo, Peru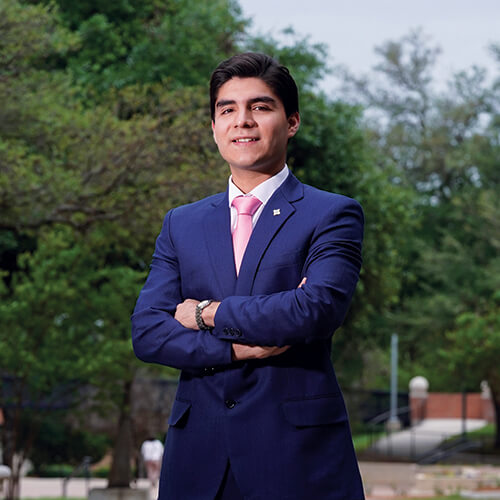 "As part of the Marianist Leadership Program, I received a beautiful gift: servant leadership, the foundation of the Marianist family. I have learned that through servant leadership, we can achieve greater goals to help our community and beyond. I cultivated my ability to be an integral leader by ensuring everyone has a seat at the table and their voices are heard. I learned to be present for others by sharing a kind and pure interest."
B.B.A. in Finance and Risk Management | La Vernia, Texas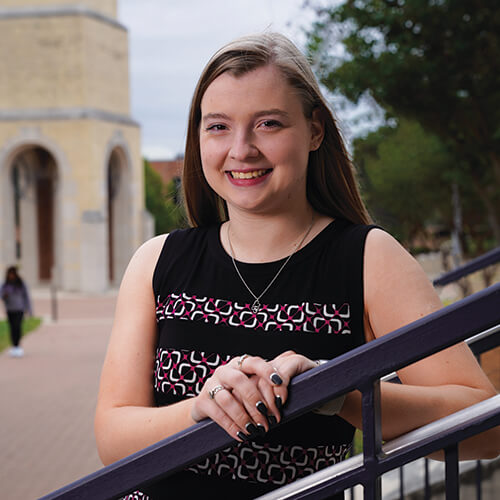 "Being a Diamondback Tour Guide and a President's Ambassador has shaped me into the person I am today. I am able to talk about the Marianist Charism and the core values of a Marianist education, and I believe that these values will remain in my blood for the rest of my life because of the impact they have made on me during my journey at St. Mary's University."
B.B.A. in Digital Marketing | Austin, Texas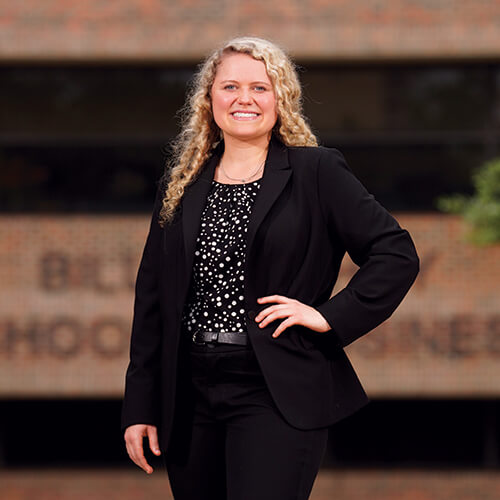 "In addition to strengthening my faith, St. Mary's University has encouraged me to develop important leadership skills, which significantly impacted my ability to lead a team. My experience has taught me that leadership skills extend far beyond the campus grounds to the professional realm. I cannot express enough my gratitude to the University and the people who have had such a profound impact on my life, developing a leader that God can use to make a difference in the world.
B.B.A. in Finance and Risk Management | Boerne, Texas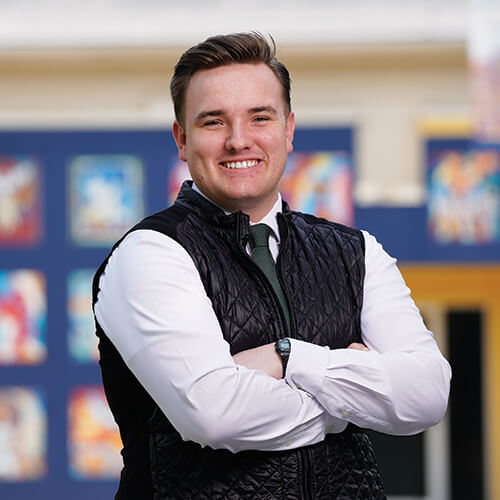 "My education has been equal parts knowledge and values. St. Mary's University educates for ethical and moral leadership. At St. Mary's, I have been fortunate to learn what transformational, servant leadership is and how to implement a perspective that places others before ourselves. I have found that, in the classroom, this means leading by example and setting a standard of engagement and preparation."
B.B.A. in Finance and Risk Management and B.A. in Mathematics | Beirut, Lebanon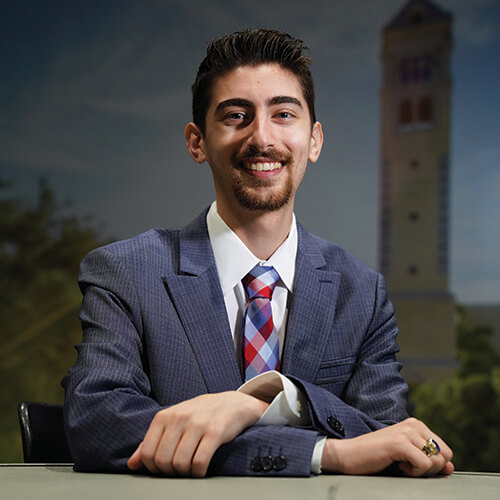 "The family spirit and community have been consistent throughout my involvement at St. Mary's. While pursuing a double major and being involved across campus, I learned to adapt and enhance my time management skills to meet my vocational goal of becoming an actuary. St. Mary's has been foundational for my spiritual, personal and professional growth, and I will be proud to say that I am a graduate of St. Mary's."
B.A. in Mathematics with Teacher Certification | Grayslake, Illinois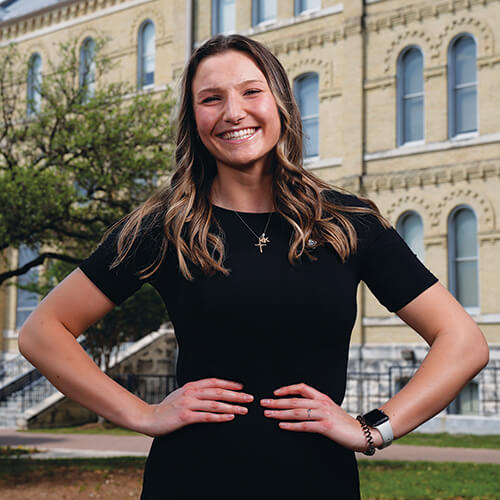 "I would not be the person I am today without coming to St. Mary's. My favorite thing about St. Mary's are the relationships I have developed with my peers, professors, staff and the Marianist brothers and priests on campus. They have supported me in all my passions and ideas and have given me resources and assistance to help me pursue my dreams."
Doctor of Jurisprudence | Boerne, Texas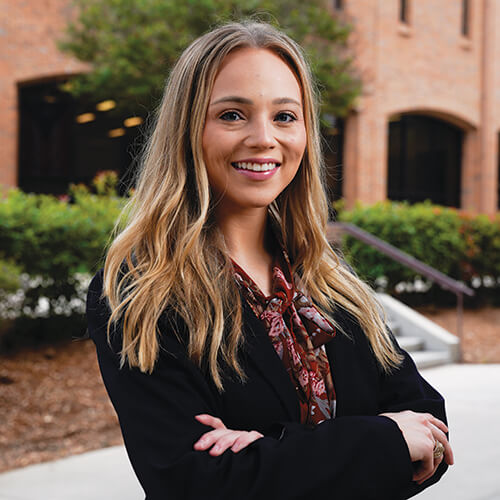 "My life will be forever positively impacted, touched and shaped by the experiences and relationships I found during my time at St. Mary's University School of Law. I have been empowered to be a confident leader, a stronger advocate for our community, and a more compassionate and understanding person."
B.B.A. in Marketing | Midland, Texas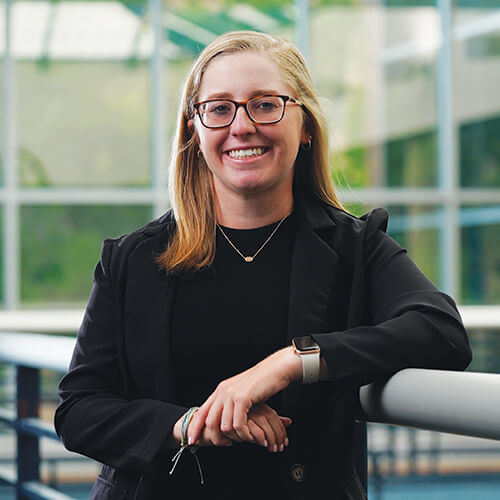 "My experience at St. Mary's has been greatly shaped by the Marianist values of service, faith, and education for adaptation and change. I have thrived under the care and guidance of this community. The beautiful support system that St. Mary's provides has altered the course of my future, and it has given me the foundation that I need now and as a future leader in the legal environment."
Doctor of Jurisprudence | Garden City South, New York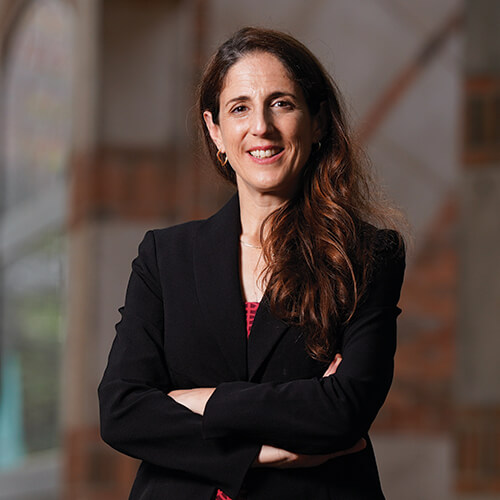 "My most significant academic experience at St. Mary's was the time I spent at the Center for Legal and Social Justice as a student in the Family Law Clinic. Receiving valuable practical training while serving the needs of San Antonio's indigent population filled my days with meaning far beyond what can be derived from a textbook or preparing a case briefing. My experience will be permanently etched on my heart and constantly remind me to infuse my legal career with the spirit of service."
B.A. in Political Science | San Antonio, Texas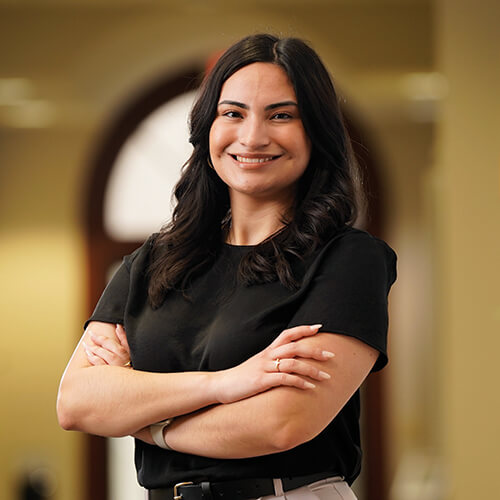 "My experience at St. Mary's University has played an integral role in my educational, vocational and personal growth. I have been empowered by the St. Mary's community to passionately serve the City of San Antonio because they passionately invested in me. St. Mary's has transformed me to be a confident leader and I will continue to live out the mission of the Marianists through my vocation."
B.B.A. in Finance and Risk Management | McKinney, Texas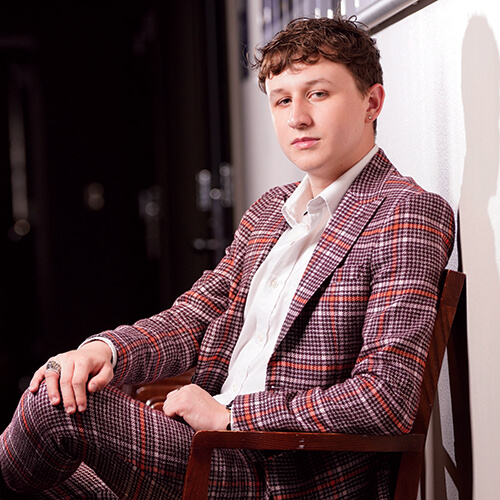 "I know that when I leave St. Mary's University, I will carry with me each of the experiences and lessons learned from my involvement on campus, my mentors, and the mentees who have taught me just as much as I have shared with them. Because of St. Mary's I am a stronger, more independent servant leader than I was when I first arrived on campus and for that, I will always be grateful."
B.B.A. in Finance and Risk Management | St. Louis, Missouri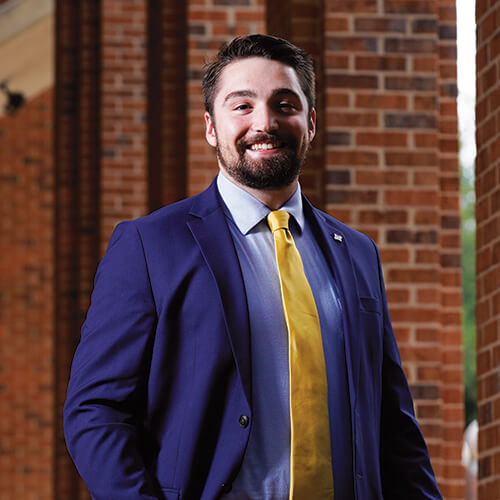 "My four years at St. Mary's University has been nothing short of transformational in knowledge, faith life and personhood. St. Mary's has inspired me as a servant leader to serve in many new and creative ways in my community. The Marianist Leadership Program has shown me the importance of servant leadership and being the example and the change you want to see."