President's Ambassadors are students who are eager to learn new things, meet new people, and promote the mission of the University and the values of our Marianist heritage.
For more than 40 years, the President's Ambassadors have been an integral part of the University's heritage, where students of all academic and cultural backgrounds have graciously volunteered their time and personable attributes toward serving and promoting St. Mary's University, leaving with valuable knowledge and experience to last a life time.
Come be a part of the time honored legacy.
As members, students continue a legacy of learning through stewardship, communication and participation, and are continuously exposed to unique and valuable service opportunities that are rewarding and fun.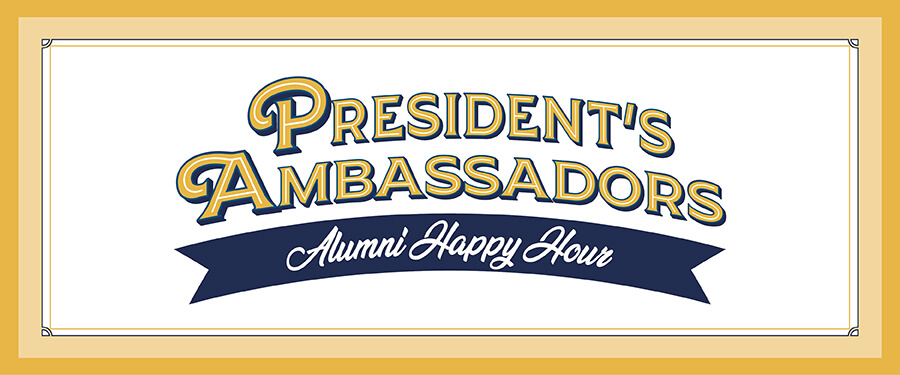 President's Ambassadors Alumni Happy Hour
Friday, Sept. 22 | 6 to 8 p.m.
The Pub at St. Mary's
President Tom Mengler and Mrs. Mona Mengler invite you to a President's Ambassadors Alumni Happy Hour. Reconnect with fellow President's Ambassador alumni and meet our current student leaders. Happy hour bites will be served, and guests will receive a complimentary drink ticket for the cash bar. We can't wait to see you there!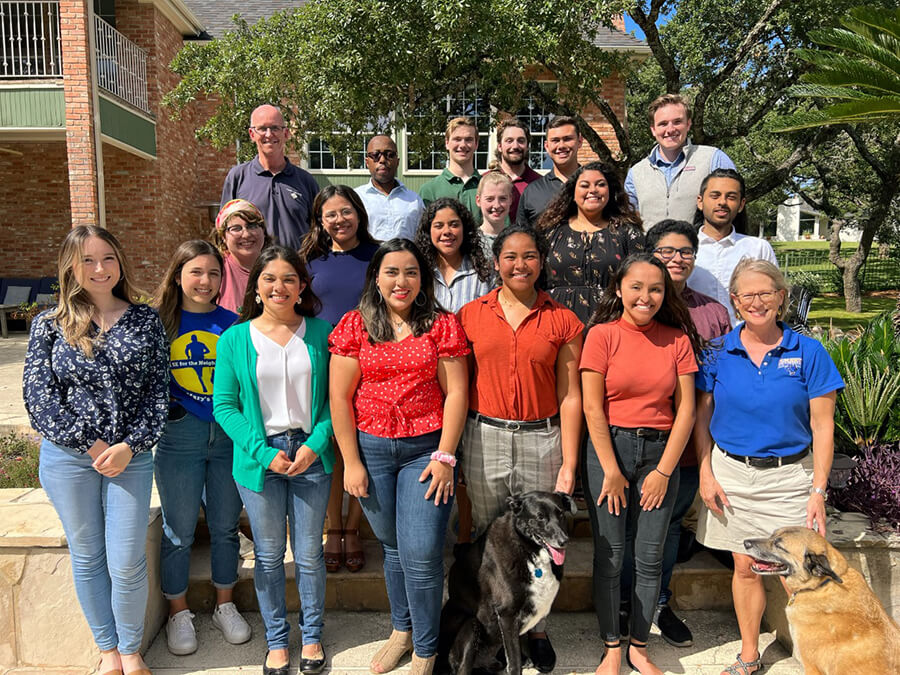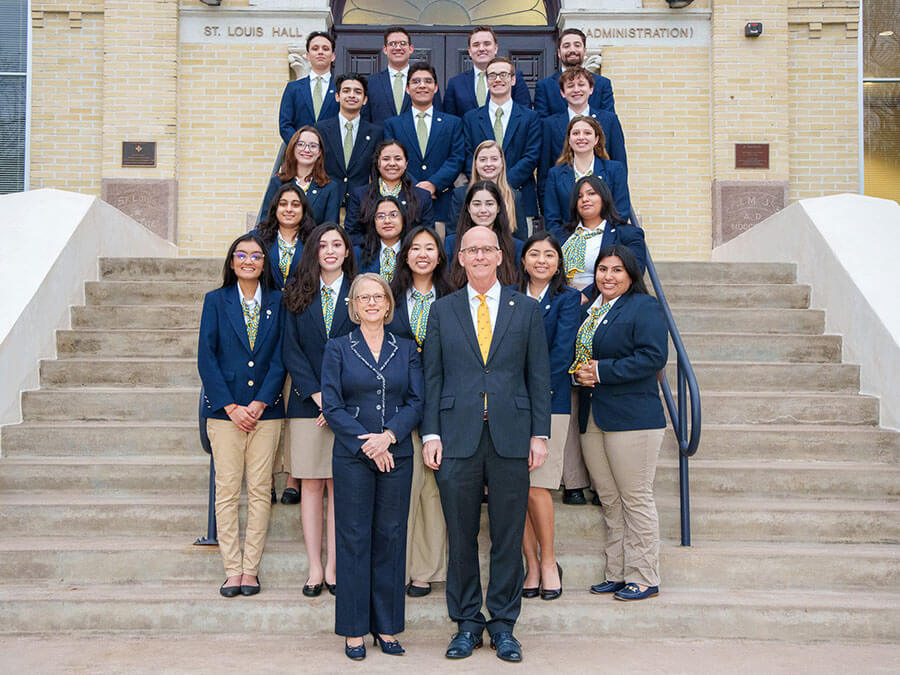 Saray Ambriz
Business Management
Mary Arnolds
English Literature and Language
Vilma Sofia Caballero
Biology
Arturo Cantu
Digital Marketing
Maria Cervera
Political Science
José Chaman Alvarez
Economics, International and Global Studies (Double Major)
Patrick Coan
History, Political Science (Double Major)
Eden Daniel
Finance and Risk Management
Ana Diaz
Environmental Science
Emily Do
Biology, Finance and Risk Management (Double Major)
Eric Drees
Finance and Risk Management
Janette Emery
Finance and Risk Management
Naya Harb
Political Science
Muskaan Josan
Finance and Risk Management
Lionel Mbati
Political Science
Alfonso Orenalas
Finance and Risk Management
Michelle Oyarzabal
Biology
Sophia Phelan
Business Management
Miguel Ramirez
Combined Bachelor of Arts in English and Master of Arts in English Literature and Language
Cassandra Saenz
Finance and Risk Management
Eduardo Saucedo Moreno
Political Science
Zane Smith
Finance and Risk Management
Kylee Smith
Computer Science
Amanda Swan
Communication Studies
Andrew Tague
Finance and Risk Management
Isabella Tamez
Accounting and Data Analytics