About the program
Through the courses it offers, the research its faculty, staff and students conduct, and through the events it sponsors, the St. Mary's University Department of Political Science seeks to examine two vital questions: What is – as Aristotle called it – the good life, and how can we, as members of the civic community, be effective creators of a good life characterized by legal and social justice?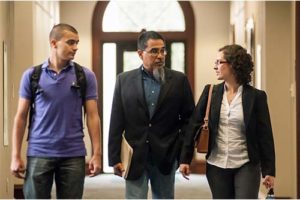 To answer this, the Department commits itself to the education of the whole student, to the scholarly life, and to an approach that reaches out in service to society. The goal of the Political Science Department is for its graduates to take the answers they formulate here and apply them in their careers, private lives and future education and to foster the building of a good life in themselves and others.
Courses and degree plans
Students can pursue one of the following program options:
Political Science Requirements and Degree Plans
Political Science-Peace Studies Requirements and Degree Plan
Political Science-Security Studies Requirements and Degree Plan
Political Science with Teacher Certification (Secondary) Requirements and Degree Plan
Combined Bachelor of Arts in Political Sciences and Master of Arts Requirements and Degree Plans
Bachelor of Arts with the Nelson Wolff Law Early Admission Program Requirements and Degree Plan
Minor in Political Science Requirements and Plan
Minor in Public Careers Requirements and Plan
Career Options
A political science degree opens the door to many possible career opportunities, from journalist to intelligence officer.
Law School Options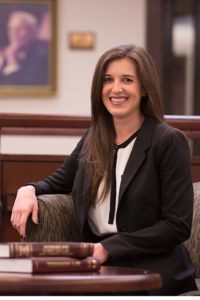 For more information about any of these law-related programs, please see the School of Law Admission section.
Political Science Living and Learning Community
The Political Science Living and Learning Community (POLLC) is an opportunity for first year Political Science freshman to live and take classes together, participate in Political Science LLC 2015department and university activities and events, and are mentored by a department faculty member. POLLCers learn about the diversity of the discipline, engage with faculty members and their research specializations and interests, and develop clear career goals related to the discipline by participating in the year long experience.
Learn more about the St. Mary's Political Science Program
Loading…