About the Program
The Certificate in Public Communication, Public Policy and Public Leadership is an option available to students in the Public Administration or Communication Studies graduate programs. It is also available for advanced undergraduate students already majoring in either Political Science or Communication Studies. Students pursuing the certificate will enroll in a combination of graduate Public Administration and Communication courses beyond the traditional master's or bachelor's degree.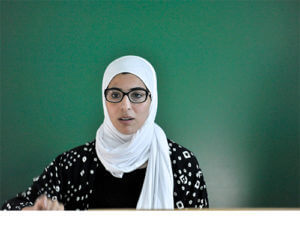 For Graduate Students. The 15-hour certification program is intended to support graduate students seeking to engage the traditions and strengths of St. Mary's University in policy, public service, communication, and community leadership to advance the public interest in the 21st century.
For Undergraduate Students. The 12-hour certification program is intended for advanced undergraduates, juniors and seniors.
Courses and Certificate Plan Requirements
Certificate in Public Communication, Public Policy and Public Leadership Requirements and Plan
Learn more about the St. Mary's Certificate in Public Communication, Public Policy and Public Leadership Program
Loading…