About the public history program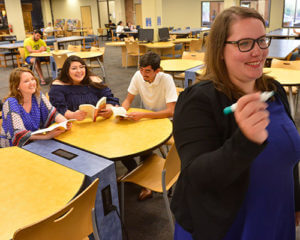 The School of Humanities and Social Sciences at St. Mary's University will offer a Master of Arts in Public History starting in Fall 2018. The program is designed for students interested in museum studies, heritage tourism, documentary filmmaking, digital history and archives.
The Department of History at St. Mary's trains new generations of historians in the presentation of inclusive, ethical and responsible representations of the past. The Public History graduate program engages students with history in real-world settings outside of the academic environment. This program pairs traditional historical content and interpretation with tools and strategies that engage the public in the historical past and the world.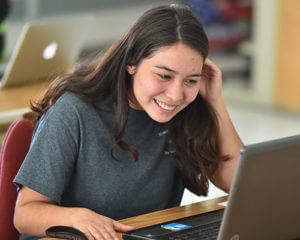 The 30-credit-hour graduate program is designed for aspiring public historians, K-12 educators and individuals in professional settings wishing to pursue advanced professional training in public history. Our program prepares students for public history positions in San Antonio and Texas broadly, as well as nationally. We specialize in preparing public history professionals who use digital tools and media to curate public history experiences in a variety of tourist and cultural environments.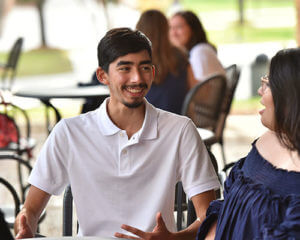 The graduate program builds on projects and partnerships already well-established with local, state and national institutions including the Alamo, the Institute of Texan Cultures, the Tobin Center for the Performing Arts, Fort Sam Houston, the Archdiocese of San Antonio, museums in the Rio Grande Valley, the Texas World War I Centennial Committee, Ford's Theatre and the United States Holocaust Memorial Museum in Washington, D.C., museums in Chicago and in Springfield, Illinois, among others.
Explore Public History Projects
Connect with us on Facebook
Connect with us on Twitter
Public History Degree and Certificate Options
Beginning Fall 2018, the St. Mary's University Department of History will offer Master of Arts and graduate certificate options in Public History.
The online graduate application for the Master of Arts in Public History is currently open.
Full graduate program requirements and degree plans will be reflected in the Graduate Catalog for St. Mary's in June 2018.
Course Areas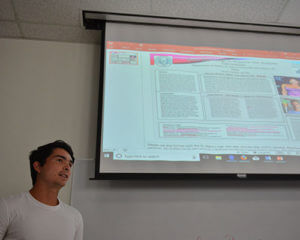 Students engaged in the Public History program at St. Mary's will have the opportunity to hone their skills through methods courses in public history, documentary filmmaking and digital history. They will also sharpen their knowledge with academic context courses in U.S. history, history of the U.S. military and public memory, heritage tourism and regional history courses, among others.
Highlighted courses within the St. Mary's Public History program include:
Financial Aid, Assistantships and Fellowships
The Department of History is pleased to offer a limited number of assistantships to qualified and interested students studying Public History at St. Mary's. Each assistantship or fellowship would be accompanied with a modest stipend and a commitment to work at least 10 hours a week in addition to their academic course work. Students must be enrolled as a full- or part-time student and be engaged in the graduate study of Public History in order to qualify.
Most of the assistantships will be offered to provide students with the opportunity to engage in Public History methodologies with a faculty member to further their understanding and appreciation of their academic course work. At least one assistantship will be reserved to provide administrative and project management assistance to the Public History Program Director.
Successful candidates would gain fluency in Public History methods, project management skills, volunteer management skills and data collection tactics.
Learn more about the St. Mary's Public History Program
Interested in learning more about the Public History program at St. Mary's University? Complete the information request form below for general information about the program or ask a specific question in the comment field to begin a conversation with the program director.
Loading…