About
In the Department of Political Science at St. Mary's University, students develop skills that increase their understanding of governance and politics, and the theoretical underpinnings of democracy, a republic and justice. Analytical and critical skills are emphasized in this major through research methods, statistical analysis, leadership, service and enhanced oral and written communication assignments.
Programs in the Department of Political Science
Department Mission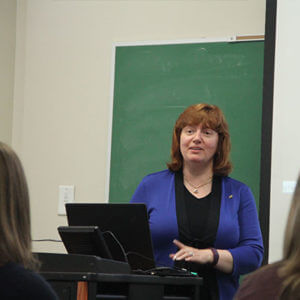 The St. Mary's University Department of Political Science educates in the enduring values of social justice, equality, diversity, community and the common good in global, national and local arenas. Through the application of theory to practical situations and the inventive use of contemporary research methods and techniques, students learn to understand and propose humane solutions to public needs and problems. In the context of a Catholic and Marianist university, students and faculty alike work to experience and enhance the skills necessary for an active and effective life in democratic and transitioning societies. Likewise, Political Science faculty and students share a common purpose-to inspire the civic conscience of the University community. As a result, in their many career choices, Political Science graduates are called to a life of service and civic engagement throughout the world.