About the program
The Master of Public Administration major, with a specialization in Urban Management seeks to fill a need by municipalities throughout Texas and the Southwest for the training of local government managers. The St. Mary's program is one of the few in Texas with curriculum designed to serve this mission.
The program promotes professional excellence and exposes students to classical works and methodologies in the public administration discipline. Our courses are taught by highly respected faculty members and practitioners in urban management and public policy. Among the courses offered in the Master's in Public Administration Program are Social Responsibility and Business Environment, Financial Policies, Management and Organization Development, Organizational Behavior, and Urban Political Institutions and Processes.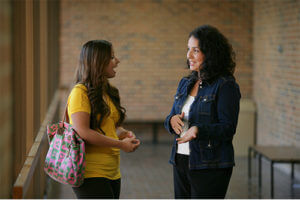 The Urban Management specialization focuses on how local government area administered and managed. The core courses are designed to address contemporary issues confronting urban managers, such as:
Management of scarce resources
Ethics and leadership
Effective service delivery
Students can choose one of the following specializations while pursuing a Master of Public Administration:
General Public Administration
Urban Management
Courses and degree plan
View the Master of Public Administration Requirements and Degree Plan
View the Combined Master of Public Administration and Doctor of Jurisprudence Requirements and Degree Plan
Combined Law Degree Option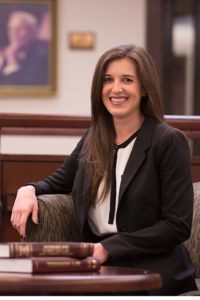 In addition to separate degree programs in Law and Public Administration, the Law School and the Graduate School also offer a joint program of study leading to the degrees of Doctor of Jurisprudence (J.D.) and Master of Public Administration (M.P.A.). The joint degree program allows a student to complete the requirements for both degrees in three or four years, depending upon the public administration prerequisites required.
The J.D./M.P.A. develops lawyers with special skills in the public and non-profit sectors. Affirmative action, natural resource utilization, land use (zoning, planning, economic development), labor disputes, the administration of justice, social service litigation, and civil rights have placed increasing importance on law in the public and non-profit sectors. For those interested in a career in government or practicing law related to the public and non-profit sectors, an advanced degree in Public Administration would be a valuable asset in their career development.
For the student with the appropriate public administration background, the degrees may be earned with the completion of a total of 108 hours of law and public administration credits, 18 hours less than the normal requirement. To satisfy the 90 hours of law for the J.D. degree and the 36 hours of public administration for the M.P.A. degree, 12 hours of law courses are transferred as elective credit to the M.P.A. degree and 6 hours of graduate public administration are transferred as elective credit toward the J.D. degree. Students credited with law courses must complete a minimum of 24 hours for the M.P.A. degree at St. Mary's University, exclusive of prerequisites.
The first year of study consists of law courses. During the second and third years, the student completes the remaining law courses and appropriate public administration courses. Admission to the joint program requires application to both schools although application to Graduate Studies need not be made until the student begins law school.
Internship and Assistantship Opportunities
The Frank Madla Jr. and Irma Rangel Legislative Internship Program
The Frank Madla Jr. and Irma Rangel Legislative Internship Program places graduate students as full-time, unpaid legislative staff for a Texas State Representative or Texas State Senator.
The program was named for two St. Mary's alumni, the Hon. Frank Madla Jr. (B.A., '59, M.A. '64), 1937-2006, and the Hon. Irma Rangel (J.D. '69), 1931-2003.Together Madla and Rangel gave Texas nearly 60 years of dedicated public service and made huge impacts on San Antonio and South Texas. Both graduates served in the Texas House of Representatives for more than 20 years, and Madla spent another 13 years in the Texas Senate.In this competitive internship, students earn academic credit while studying the Texas Constitution, the Rules of the Texas House of Representatives and Senate, researching and drafting legislation, analyzing policies and proposed bills, interacting with constituents, and following the legislative process. The internship takes place during the Spring semesters of odd-numbered years that coincide with the regular session of the Texas Legislature in Austin.
Graduate Assistantships
Graduate Assistantships are offered each academic year beginning September 1 and ending on or about May 1. Students awarded a graduate assistantship must enroll in a minimum of nine hours each semester. The number of assistantships is limited. The amount of the stipend is announced annually. Contact Henry Flores, Ph.D., MPA Program Director, for more information at hflores@stmarytx.edu or 210-431-3110.
Financial Aid
St. Mary's offers various scholarships, grants and assistantships to graduate students. Military, their dependents and Department of Defense employees may be eligible for a tuition discount. Please contact the Office of Financial Assistance at 210-436-3141 or finaid@stmarytx.edu for additional information or visit www.stmarytx.edu/finaid.
Learn more about the St. Mary's Master of Public Administration Program
Loading…