Degree
Minor

https://www.stmarytx.edu/academics/programs/sports-management/

https://www.stmarytx.edu/wp-content/uploads/2021/10/sports-management-st-marys.jpg
Contact
Minor in Sports Management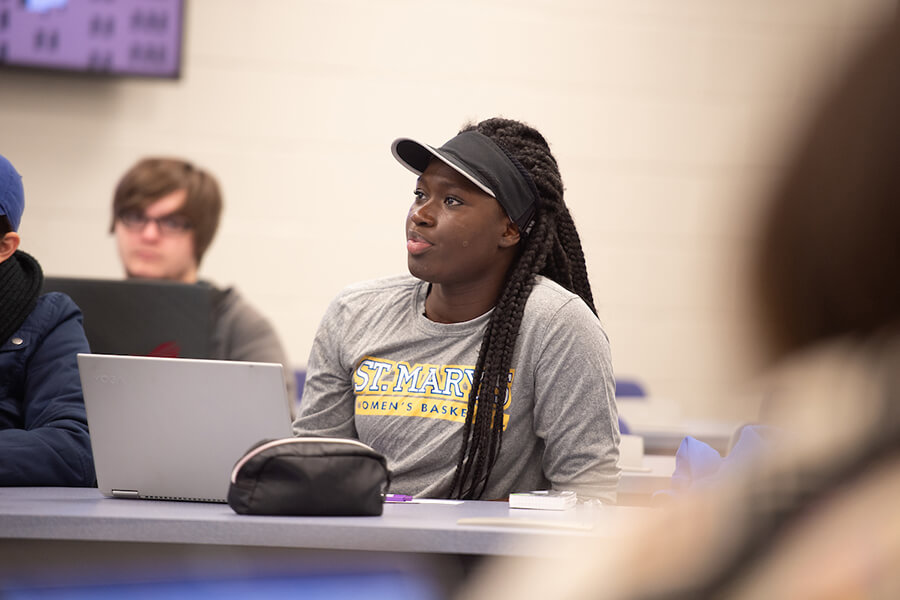 The Minor in Sports Management, offered through the Greehey School of Business at St. Mary's University, is intended for students — especially Exercise and Sport Science majors — interested in gaining a deeper understanding of the sports management profession.
The minor provides students with a foundation of knowledge on the sports industry, including professional, amateur, for-profit and nonprofit sports entertainment, sporting goods and services, and sports management ethics.
San Antonio is home to several professional major and minor league sports teams including the NBA's five-time champion San Antonio Spurs, the WNBA's San Antonio Stars, the Double-A's San Antonio Missions and the United Soccer League's San Antonio FC.
The Minor in Sports Management is an 18-credit-hour program. Students will take three required courses and three electives.

Sports Management Courses

The three required courses students must take to earn a minor in Sports Management are:

Sports Management
Sports Marketing
Legal Environment of Business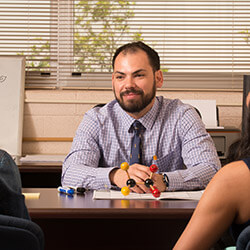 Learn more about Sports Management at St. Mary's
Interested in pursuing a minor in Sports Management? We're eager to hear from you and answer any questions you have. Feel free to reach out to speak to one of our dedicated faculty.