Hustling to move the law school's Externship Program online by summer, Amanda Rivas (J.D. '09), Director of Externships, said her main focus was on supporting externship supervisors and externs as they switched to remote working environments, ensuring that students would continue to receive challenging work and feedback.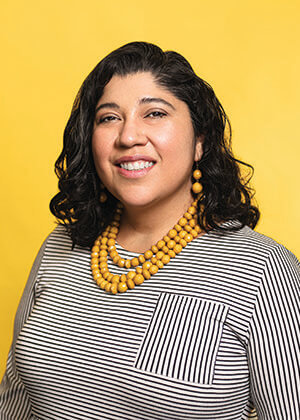 Externships are experiential learning courses that allow St. Mary's J.D. students to earn credit while working with a nonprofit, government agency or select in-house counsel. They give students a better understanding of the relationship between legal doctrine and practical legal skills.
Externship Program staff created a training video and resource manual, hosted supervisor training sessions and added tailored resources for students.
Rivas emphasized building community among her students via online discussions of American Bar Association articles, TED Talks, interactive timelines and more.
"Starting an externship comes with all the stress and anxiety of starting a new job. It's an exciting but scary time," Rivas said. "Self-doubt can overwhelm you. Building community in our online course from the start assures students they are not going through these growing pains alone."
Developing a sense of community ensures students will continue to develop the skills they need for future work.
"Virtual practice may last longer than this pandemic crisis," Rivas said. "We want our students to leave their externships with the skills to succeed."