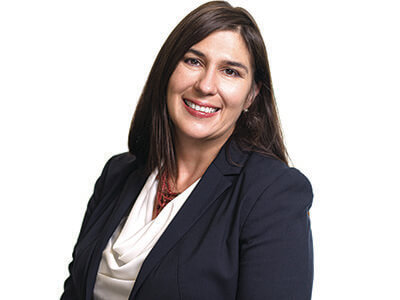 This fall, Ramona L. Lampley, J.D., Associate Dean for Academic Affairs and Professor of Law, kept students engaged through a hybrid of synchronous and asynchronous components, coupled with multiple assessments and a flipped classroom model.
This teaching method included pre-recorded short lectures, multiple-choice quizzes, a 70-minute Zoom lecture and the use of discussion threads to assess legal writing.
Lampley has seen a tremendous improvement in her students' writing abilities through the use of discussion threads and individualized feedback. Seeing her students on Zoom has become one of the highlights of her day, she said.
"We've had to adapt to a new way of life, and those moments of seeing a face and smile become even more special," Lampley said. "I am grateful to interact with motivated and inspirational law students and colleagues who make amazing contributions to our community."