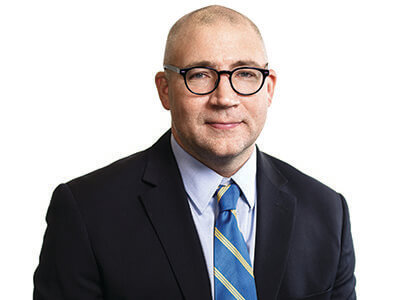 Even before COVID-19 hit, Colin P. Marks, J.D., Associate Dean for Graduate and Summer Programs and Ernest W. Clemens Professor of Law, was certified to teach classes online.
So, when he pivoted his approach mid-semester last spring, his students continued to learn through short video lectures with quizzes and a once-a-week Zoom session to discuss learning objectives and questions.
Using learning objectives, Marks said, has been the biggest teaching method he's picked up during this time. By publishing them at the start of each chapter and assignment, it really helped focus the class and his teaching on the truly important topics. It also helped his students stay engaged.
"The responses have demonstrated that the students are not just processing the material," said Marks, who was also the 2019-2020 president of the Southeastern Association of Law Schools, "but have thought about the policy underpinnings of the law."