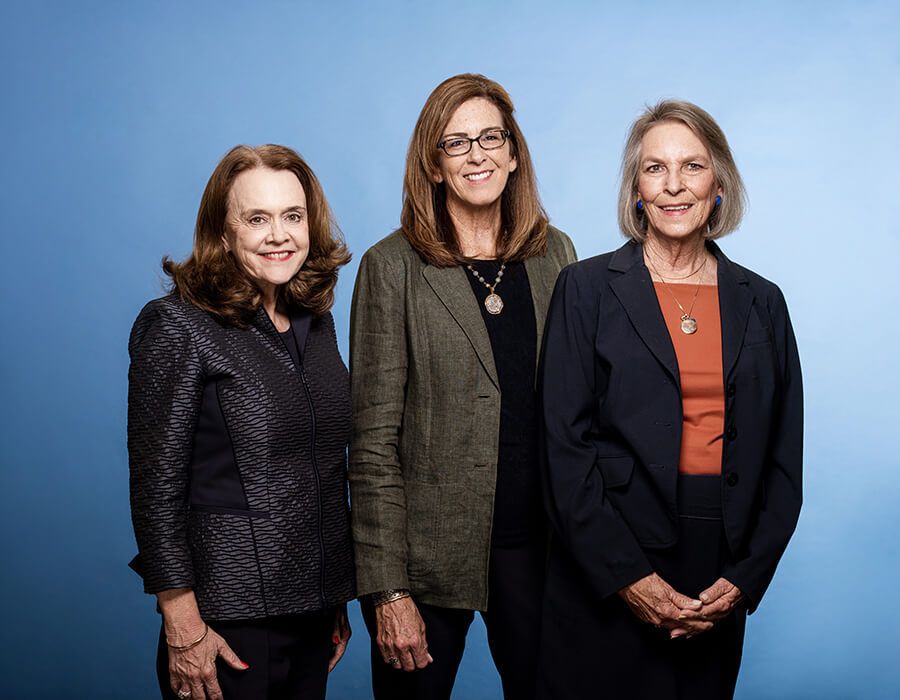 Several St. Mary's Law students and alumni joined an effort by the San Antonio Legal Services Association (SALSA) to draft wills for health care workers battling COVID-19 on the frontlines in San Antonio this summer.
Though they couldn't meet with clients in person, third-year J.D. students Georgia-Beth Blue and Katarina Kretz adapted.
They had to send the paperwork over and follow up if the health care workers had questions or hadn't yet submitted the information. It could be difficult scheduling times to talk because the workers often had hectic schedules, Blue said.
"Remote work is definitely a unique experience. I finished my spring internship remote, so I had limited experience working with clients remotely," Kretz said. "Because everyone understood we were in uncharted territory and that we are all in this together, it aided in making the transition more seamless."
It was also a fulfilling experience, Blue added.
"These people were risking their health to help all of us in the community," Blue said. "To be able to give a little back to them is truly rewarding."
Faye Bracey (J.D. '81), Sara E. Dysart (B.A. '74, J.D. '81) and SALSA board member Mary Stich (B.A. '78, J.D. '81), dove deeply into volunteer recruitment and client coordination for this project. The trio met in law school and remained friends.
"When I think about all the volunteers and the way we leaned-in together, it was like we were leaning in together in law school again," Stich said of her experience working with Bracey and Dysart. "There is a bond we have that allowed us to do some good as part of a broader team of volunteers."
The three alumnae recruited more than 300 volunteers to the project in the course of a week. Bracey also acted as a program director. Dysart, in addition to taking cases, wrote thank you notes to volunteers.
Because of their efforts, the project was able to prepare more than 500 wills and ancillary documents for frontline health care workers. Bracey and Dysart will be awarded the President's Award on Thursday, Jan. 28, during the SALSA Spirit of Service Awards.
SALSA alleviated stress for people who otherwise may not have been able to find a lawyer to draft a will during the pandemic, Bracey said.
"Lawyers are dedicated to ensuring access to justice, which means legal representation for everybody, but the reality is that lawyers are very expensive," Dysart said. "When you think about people who are financially challenged, how do they get legal services? It's those kinds of needs that SALSA and other pro bono legal organizations address."