August 30, 2021
The multi-story building will support interdisciplinary education, especially in the sciences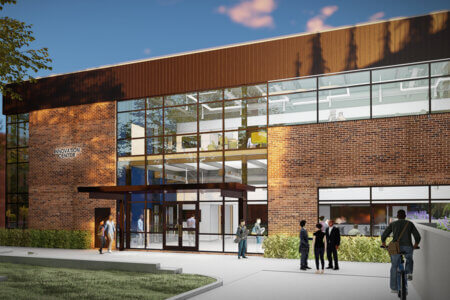 St. Mary's University announced today that as part of The Defining Moment Comprehensive Campaign, the University and its School of Science, Engineering and Technology plan to erect a new, interdisciplinary Innovation Center to support the School.
The building has garnered new donations including $1 million by John Sieffert (B.B.A. '62), who made his career by co-founding CBS Boring & Machine Company Inc. in Detroit, and $250,000 from Winston F. and Christine R. Erevelles, M.D. Winston Erevelles, Ph.D., is Dean Emeritus of the School of Science, Engineering and Technology, where he served for 12 years before returning to the faculty as a Professor of Industrial Engineering in June.
"We are grateful for the many benefactors to the Innovation Center, especially John Sieffert and the Erevelleses," said President Thomas M. Mengler, J.D. "These donations lay foundations for the ideas that will be produced by the next generation of scientists and discovered by our expert faculty. So many future St. Mary's students will attain an education at the very highest levels of their fields through this collaborative learning environment. Each gift to The Defining Moment Comprehensive Campaign helps us make history."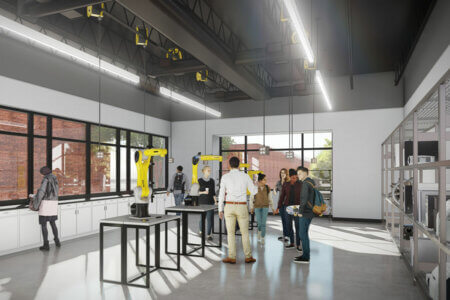 The University continues to fundraise for the facility, which will be an incubator for new ideas and programs. Some of the areas of focus of the new center include advanced manufacturing, instrumentation, innovation and entrepreneurship, data science and machine learning, additive manufacturing and reverse engineering, logistics and supply chain management, human/computer interaction and engineering design. 
The Center, which was proposed and approved during Erevelles' deanship, is expected to be about 18,000 gross square feet and will include seven laboratories, two large collaboration spaces and also faculty offices. The University expects to break ground on the project in May 2022.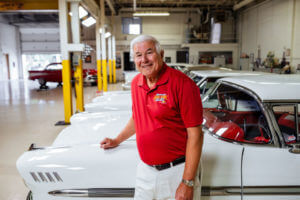 Sieffert described the value he derived from meeting with Erevelles and learning of his vision for the Center:
"I was first made aware of the Innovation Center by then-Dean Winston Erevelles on one of his recent trips to the Detroit area where he described his association with the Society of Manufacturing Engineers (SME) and his career in engineering and technology at General Motors Institute here in Michigan.
"Immediately, we had many points of interest in common, since my business career started with one machinist and eventually grew to over 200 employees utilizing all phases of manufacturing including manual machine operation, computer-controlled operation, quality control, robotics and developing manufacturing processes for the most accurate and economical ways of producing a part to customers' specifications.
"These were all areas that Winston shared with me when discussing the new technology project at St. Mary's. In realizing the need for this type of talent and education, which I feel are underemphasized in today's educational systems, I could fully identify with Winston's ambitions for a first-class technology education here on the campus of St. Mary's University. "
A dean emeritus shares his vision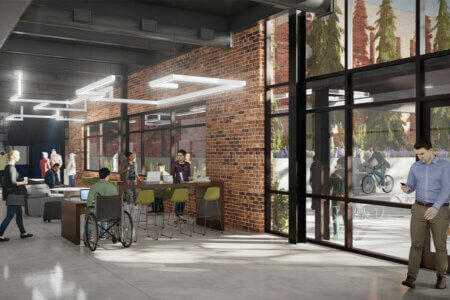 "I am delighted to see this project move forward," Erevelles said. The Innovation Center will position the School and St. Mary's to support our industry partners in a significant way by solving problems and responding to the emerging needs of our city and region. Our family is especially pleased to support this critical initiative for the School's vision for excellence and The Defining Moment Comprehensive Campaign."
A $1 million gift to the University from the Charles E. Chewning Irrevocable Trust, made in 2019, will also aid in the creation of the new building. The gift from the late Charles E. Chewning of St. Louis recognized his brother, the late Brother William "Bill" Chewning, S.M., who taught Chemistry at St. Mary's.