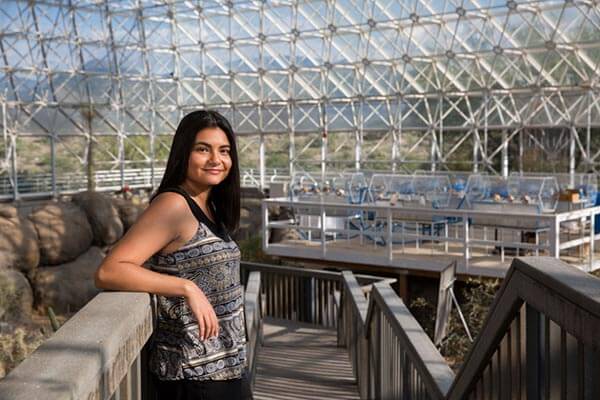 The St. Mary's Honors Program curriculum spans eight courses, beginning and ending with philosophy and including courses in the social and natural sciences, aesthetics and theology.
To complete the "academic marathon," each Honors Scholar undertakes a senior thesis or project demonstrating the ability to conduct original research at an advanced level.
The Honors Program is focused on holistic development. It makes sure you have the critical-thinking skills you need to be successful in the outside world.

Ashley Thomas, Biophysics major and Honors Scholar
Beyond our curriculum, we offer a stimulating variety of activities ranging from plays and concerts to community service projects and social events, often in collaboration with our student organization, the St. Mary's University Society of Honors Scholars.
The great majority of our graduates go on to pursue further studies in medicine, law and other professions. We estimate that more than one-third will eventually earn doctoral degrees (M.D., Ph.D. or J.D.) in their chosen fields.