by Alex Z. Salinas (B.A. '11, M.A. '19)
True to St. Mary's University's commitment to delivering excellent education in the health fields, more than 460 graduates — since 1979 — have gone to study at medical school.
From Paul Saenz, D.O. (B.A. '79), team physician for the NBA San Antonio Spurs who has kept players healthy on the way to five NBA titles, to Sylvia Villarreal, M.D. (B.A. '72), the pediatrician-owner of a clinic in Taos, New Mexico, who treats underserved and chronically ill children, St. Mary's-educated men and women continue to build lasting legacies in the world of health.
In the last decade alone — from 2011 to 2020 — 125 students at St. Mary's were accepted into medical school, earning the University a 56% acceptance rate during this timeframe.
"This is higher than both the national acceptance rate of 44% and the Texas acceptance rate of 33% over the same time period," said Ted Macrini, Ph.D., Chair and Professor Biological Sciences.
Through the Joint Admission Medical Program (JAMP) — a program created by the Texas Legislature to grant highly qualified, economically disadvantaged Texas resident students the opportunity to pursue medical school — many students at St. Mary's have been well-prepared for careers in health. The University also recently announced a partnership with Baylor College of Medicine to increase the pipeline of underrepresented students into medical careers.
Though everyone's path to the medical profession is unique, five seniors shared their views on how their St. Mary's University educational experience prepared them for medical school.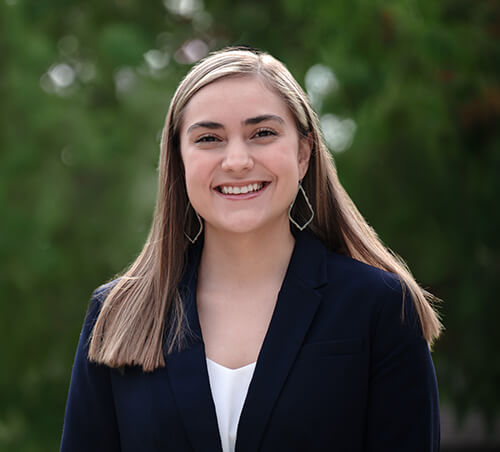 *Belia Camarena
Major: Biology
Hometown: San Antonio
Accepted Medical School: Baylor College of Medicine
In my sophomore year, I was accepted into JAMP. My aspiration to be a physician started at a young age when I saw the impact doctors had on my sick relatives, mainly my dad. During my time at St. Mary's, I had to balance the intense workload with being a commuter student and working at our family restaurant. Although it wasn't always easy, I've been successful due to the incredible guidance from my professors and advisers. Professors at St. Mary's taught me to work and succeed under pressure, and have pushed me to be my best, to set high expectations for myself. I'm excited to be joining Baylor College of Medicine for the class of 2025.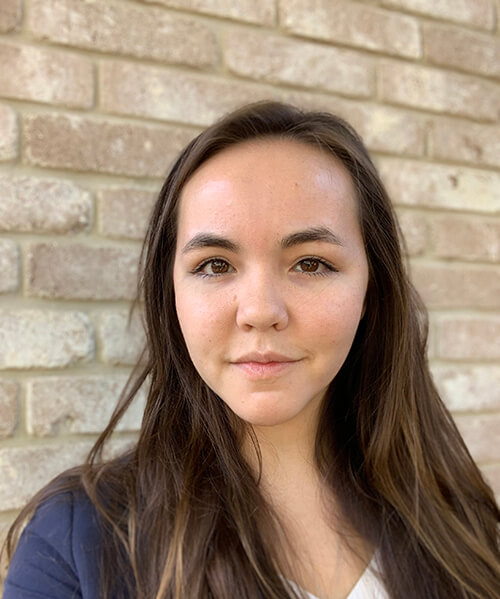 *Jade Evenstad
Major: Biology
Hometown: San Antonio
Accepted Medical School: Baylor College of Medicine
Coming into college, I didn't have big dreams for myself. I wasn't sure what I wanted to accomplish or where I wanted to be in the future. After deciding that I wanted to pursue medicine, the guidance of my professors and advisers at St. Mary's helped me learn about the medical school application process and prepare me for the rigors of medical school. Though I was initially unsure about my ability to be a good medical school applicant, my friends and also the St. Mary's faculty helped me gain the confidence needed to push myself toward goals I originally perceived as unreachable. For example, I'd previously set a low goal score for myself on the MCAT because I couldn't see myself scoring higher. One of my professors told me often that I was capable of achieving a certain, better score. Incredibly, I ended up earning that exact MCAT score. There's no shortage of this kind of encouragement at St. Mary's and I'm thankful for how far it's helped me go.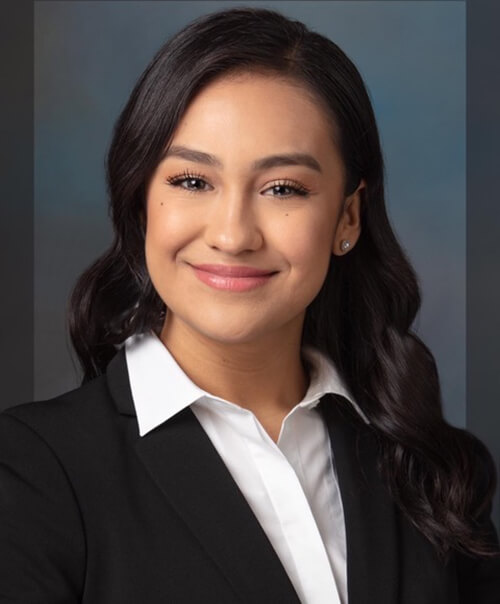 *Amanda Figueroa
Major: Biology
Hometown: Los Fresnos
Accepted Medical School: Texas A&M College of Medicine
St. Mary's provides numerous opportunities and resources to help students achieve experiences they didn't know existed. During my freshman year, I saw a flyer posted for a summer research program in the science building and decided to apply without knowing what it was. The director of the program and even the chair of the Department of Biological Sciences aided me in the entire application process. Without their guidance, I wouldn't have been able to go through this research experience, which is when I gained confidence in myself. After the program, I decided to fully commit and purse a career in medicine. At St. Mary's, I found a support system full of mentors who assisted me getting into JAMP. Through JAMP, I felt so much support and motivation to take the MCAT and apply to medical school. I was also exposed to shadowing opportunities and internships that otherwise wouldn't have been as accessible. St. Mary's and JAMP made the process of getting into medical school possible for me.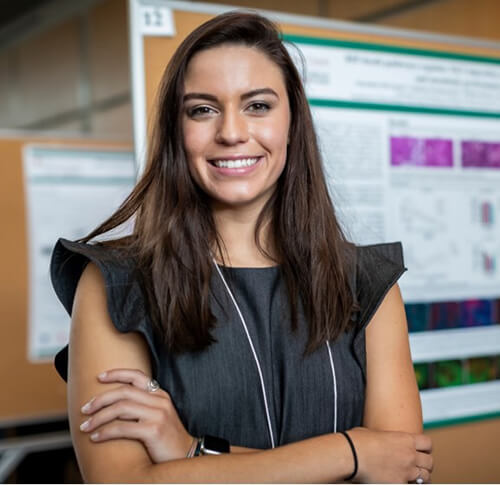 Alexandra "Alex" McLennan
Major: Engineering Science major, Pre-Med concentration
Hometown: Austin
Accepted Medical School: Baylor College of Medicine
Getting accepted into medical school is a feat rarely accomplished without the help and guidance of others. At St. Mary's, I received endless support and counsel as I evolved into the person I'd hoped to become — someone with extensive experience in research, volunteerism and innovation who stood confident in her ability to connect with others. As a student-athlete studying Engineering, the sheer demand alone made getting into medical school after my undergraduate years seem insurmountable. However, all my professors and faculty had my back. Brother Tim Pieprzyca, S.M., Instructor of Chemistry, would stay late hours until our bus arrived to teach me what I'd missed while traveling. Kathe Lehman-Meyer, Director of the Academic Media Center, taught me how to use Zoom before it became well known, enabling my flexible professors to record classes for me. My Non-Departmental 0101 instructor introduced me to a colleague that led to me joining my first biomedical research project as a freshman. Since then, thanks to St. Mary's, I've traveled the nation to present my research, winning awards and meeting some of the world's greatest minds. In my worst and best times, people challenged me and cheered me on throughout my journey in becoming a physician. The mentorship and support I discovered at St. Mary's are unparalleled.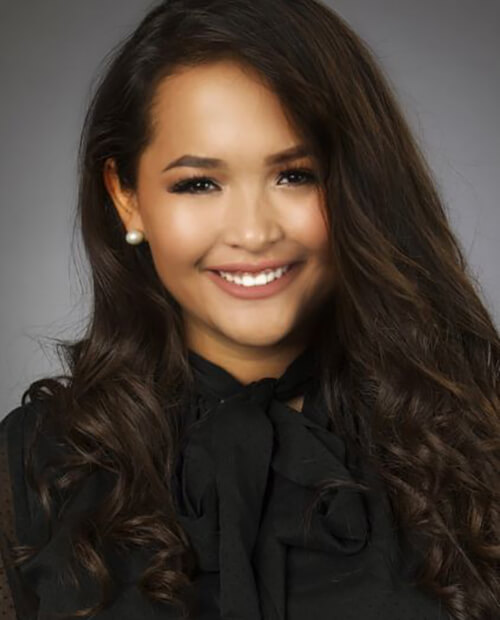 *Natalie Villarreal
Major: Biology
Hometown: San Antonio
Accepted Medical School: Texas Tech University Health Sciences Center at El Paso Paul L. Foster School of Medicine
Before I came to St. Mary's, I knew I wanted to become a medical doctor, but I had no idea how to get there. I'm a first-generation student and I didn't know much about obtaining a bachelor's degree when I entered St. Mary's. The small class sizes allowed me to get to know my professors quickly and make connections easily. Through the help of these relationships, I developed plans to get accepted into JAMP and matriculate into one of my top three choices of medical schools. My advisers walked with me every step of the journey. During my freshman year, they helped me learn how to study, and in my junior year, they encouraged me to get rid of TikTok for six months to prepare for the MCAT (a painful sacrifice). The overwhelming support I've received from St. Mary's faculty and staff members made the greatest impact during my time here, helping me get into medical school.