Master of English Literature and Language
About the program
The program leading to the Masters of Arts in English Literature and Language is highly flexible and serves a variety of professional and intellectual goals. Students develop literature and language ability and, in addition, may choose a subfield specialty. The program is committed to the importance of reading with sensitivity and understanding and of writing clearly and concisely.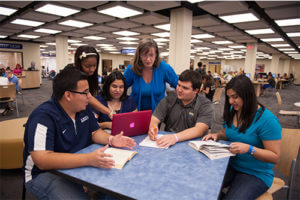 The Literature component offers a comprehensive view of the literary wealth of the English and American traditions within a global critical perspective, introducing students to international literature and current literary criticism.
The Language component provides a grounding in the fields of rhetoric, composition and pedagogy, covering theory as well as applications that are particularly useful for teachers and writers. The sub-field component is designed to diversify the student's areas of concentration by developing a background which may include Speech, Communication Studies or Reading.
Program of Study
Students may elect a 36-credit-hour thesis or non-thesis option. Those who intend to pursue doctoral-level studies typically choose the thesis degree option.
Thesis option:
30 credit-hours, six thesis hours
Non-thesis option:
33 credit-hours, three project hours
Courses and Degree Plan
Students can pursue one of the following degree options:
View the Master of Arts in English Literature and Language Requirements and Degree Plan
View the Combined Degree Plan for Bachelor of Arts and Master of Arts in English Literature and Language
View the Joint Degree Plan for Master of Arts in English Literature and Language and Doctor of Jurisprudence
Combined Degree Option
Qualified undergraduate students may commence a Master of Arts in English Language and Literature prior to the completion of their Bachelor's degree. This program allows a student to complete the requirements for both degrees in five years.
Joint Law Degree Option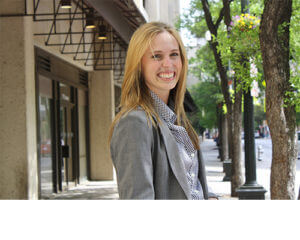 The St. Mary's School of Law and Graduate Studies offer a joint program of study leading to the degrees of Doctor of Jurisprudence (J.D.) and Master of Arts in English Literature and Language. The joint degree program allows a student to complete the requirements for both degrees in three to four years.
Admission to the joint program requires application to both Schools, although application to the Graduate Studies at St. Mary's need not be made until the student begins law school. An acceptable LSAT score may be substituted for the GRE.
Career Opportunities
This degree offers an in-depth preparation for school teachers and community college instructors. Additionally, it will provide background for those who consider pursuing Ph.D. work. The degree is equally useful in careers in which a writing or humanities background is important, such as management, public relations, and journalism.
Financial Aid
St. Mary's offers various scholarships, grants and assistantships to graduate students. Military, their dependents and Department of Defense employees may be eligible for a tuition discount. Please contact the Office of Financial Assistance at 210-436-3141 or finaid@stmarytx.edu for additional information or visit www.stmarytx.edu/finaid.
Admission Requirements
Admission requirements include:
A bachelor's degree from an accredited institution
24 prerequisite undergraduate credit hours in English
GPA of 3.0 or higher
Satisfactory scores on the GRE or GMAT
Students may also satisfy undergraduate prerequisites while taking graduate courses
To request more information about the Master of English Literature and Language program at St. Mary's, complete the form below.
Learn more about the St. Mary's Master of English Literature and Language Program
Loading…