September 26, 2023
The three-year project creates interdisciplinary cooperation
The National Science Foundation has awarded a grant of more than $550,000 to St. Mary's University, helping fund research on how diabetes affects workforce participation in San Antonio.
The $553,900 grant will fund the three-year research project, which will continue through August 2026.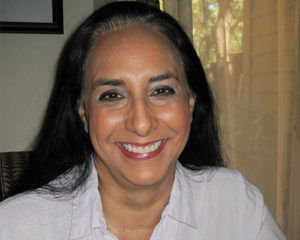 Associate Professor of Economics Belinda Román, Ph.D., will lead a research team that includes faculty from Biology and Public Health programs at St. Mary's, and an expert from Pepperdine University in California. The work of the grant will also partner with community organizations, including Bexar County Community Health Collaborative, Young Women's Christian Association (YWCA) of Greater San Antonio and CommuniCare. 
The research will focus on the correlation between people's well-being, its effect on the economy and the consequences of diabetes on work and earnings. Román will look at Mexican Americans and migrants in San Antonio, populations with some of the highest diabetes rates nationally.
Román said it's important to think about how your health and job relate to each other.
"Your job is so important, and so is your quality of life and health," Román said. "Yet we don't look at it that way. We look at health, and we look at employment, but they go together because one depends on the other." 
"This kind of a project just goes straight to the heart of what St. Mary's does, which is help the community and get students involved."

Belinda Román, Ph.D.
Román said her conversations with St. Mary's students who care for family members with diabetes inspired the concept for the grant, and she incorporated opportunities for students to gain hands-on research experience into the project's scope. Román hopes this sort of research will not only help the community, but also help students studying Biology, Economics and Public Health to transition into the workforce. 
The study's results from can then be used to see how communities in San Antonio are affected and what resources might be beneficial.
"Once we finish the research, we can turn to the City of San Antonio and say, 'This is how the resources might be better used,'" she said. "This kind of a project just goes straight to the heart of what St. Mary's does, which is help the community and get students involved."