Degree
Undergraduate Certificate

https://www.stmarytx.edu/academics/programs/certificate-public-health/

https://www.stmarytx.edu/wp-content/uploads/2020/10/certificate-public-health-st-marys.jpg
Department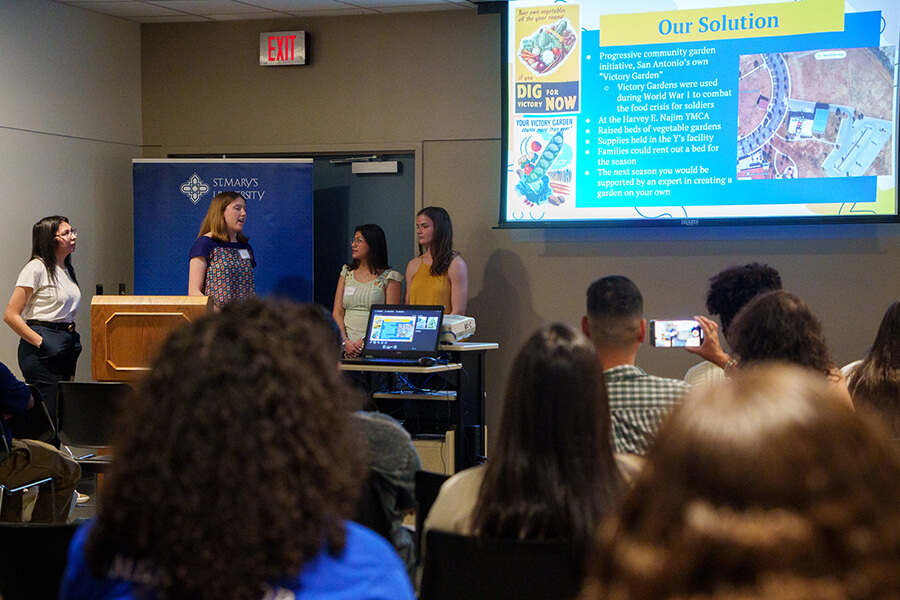 This certificate is designed as an inclusive, multidisciplinary undergraduate academic certificate program that addresses the knowledge, skills and values needed by the public health sector.
Students who complete the Public Health Certificate will have an understanding of emerging issues in public health, the social and behavioral aspects of preventing disease, environmental health concepts, the changing health care system in the United States, and how to monitor the public health concerns in a community through applied public health research.
The certificate consists of 12 hours in the traditional public health core knowledge areas, including epidemiology, environmental health sciences, health services administration, and social and behavioral sciences.

The 12 required hours are distributed across courses designated as these four areas of public health:

CPH 1301: Introduction to Public Health

CPH 2301: Introduction to Environmental Health

CPH 3301: Fundamentals of Epidemiology

CPH 4301: U.S. Healthcare System
Graduates holding public health credentials have many career paths available to them and will typically enjoy strong job opportunities.

Per the U.S. Bureau of Labor Statistics, health educator jobs characteristically found in hospitals, non-profit organizations, and government agencies are projected to grow by 16% by 2026.