April 30, 2020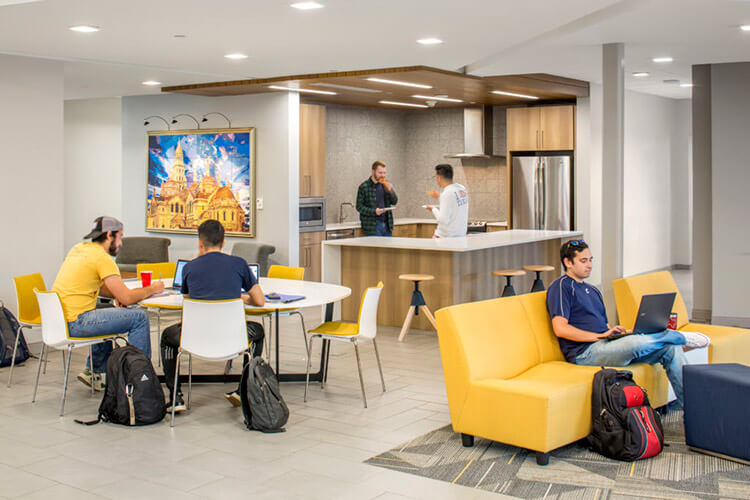 St. Mary's University today announced plans to resume classes on campus in the fall semester. The University is also preparing for students to move into the residence halls in the fall.
"We share the hopes and optimism of other colleges and universities in Texas. We, like many other universities in Texas, are planning to safely resume in-person teaching, learning and residential life for the fall semester," said President Thomas M. Mengler, J.D.
The St. Mary's planning team has begun its preparations for the fall semester with the understanding that resuming on-campus activities will depend on the continued decline of COVID-19 cases in Texas and in San Antonio. Those University decisions will continue to be guided by government and public health officials.
The University's timeline for making these decisions on how exactly it will safely manage teaching, living and other activities on campus is the end of June.
"Let me assure you that our top priority will be the safety and wellness of our St. Mary's community – students, faculty and staff," Mengler said.
St. Mary's also announced this week it will temporarily discount tuition rates by 50% for both recent undergraduate alumni returning for a graduate program, and for incoming freshmen and transfer students who want to start with a Summer 2020 course.