August 21, 2018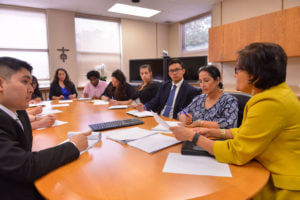 A $1 million gift from an alumnus from Webb County who wishes to remain anonymous will establish an endowed scholarship in Accounting at St. Mary's University in San Antonio.
The gift will provide scholarship awards to undergraduate Accounting students in the Greehey School of Business who are preparing to enter this challenging profession anticipating fast growth and excellent opportunities for graduates.
"This generous gift from one of our esteemed alumni will propel the studies and careers of Accounting students for generations," said President Thomas Mengler, J.D. "It is the mission of St. Mary's University to develop ethical professionals who are committed to the common good. Having endowed scholarships, such as this one, is integral to ensuring outstanding students have opportunities to experience their own defining moments at St. Mary's."
Funding will support scholarships for those who demonstrate financial need and meet academic qualifications, with preference given to students from Webb, Zapata and Jim Hogg counties.
"The Greehey School of Business offers a major in Accounting as well as a major in Accounting and Data Analytics," said Tanuja Singh, D.B.A., Dean of the Greehey School of Business.
Students in both majors are in high demand as companies are increasingly looking to hire students with skills that combine accounting education with an understanding of business analytics and business intelligence.
"This generous gift will enable us to support not only current students, but will attract more students to these two majors that have outstanding employment potential."
This contribution marks another step toward fulfilling the $130 million fundraising goal of The Defining Moment Comprehensive Campaign, which the University publicly launched in November 2017. As the largest campaign in the Catholic and Marianist University's history, donors have helped St. Mary's raise more than 80 percent of its goal needed to invest in future generations of students.
More about the Accounting Program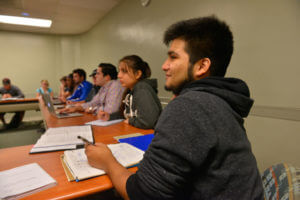 The St. Mary's Bachelor of Business Administration (B.B.A.) in Accounting equips students with the knowledge and skills needed for a wide variety of career opportunities including forensic accountants or fraud examiners, financial accountants, auditors, information system auditors, management or corporate accountants, and tax accountants.
The B.B.A. in Accounting also fulfills the vast majority of the credits required to take the Certified Public Accounting (CPA) examination and satisfies all exam requirements for business-related courses. The Texas State Board of Public Accountancy has approved the program's ethics, research and communications courses.