About the School
The School of Science, Engineering and Technology seeks to develop ethical and service-minded scientists, engineers and technology leaders through experiential learning in a student-centered environment committed to success. Our students benefit from the firm foundation provided by a Marianist education, a broad base of liberal arts, and leading-edge STEM programs. They get to use state-of-the-art equipment that includes 3-D printers and scanners, a confocal microscope, and a wind tunnel. With opportunities to perform research and intern at corporate and government agencies, and with exceptional faculty mentors to guide you along the way, students will graduate with tangible laboratory skills and compassion for humanity.
Apply Now
St. Mary's University is about tradition, values and community. We're a community of scholars coming together to nurture the unique contributions of students, just like you. For us, your success matters.
We are committed to helping you dive deeper into your passions and explore new interests. At St. Mary's, you will develop the skills to lead a productive and successful life. As you explore St. Mary's University, ask yourself, "What will you discover?"
Scholarships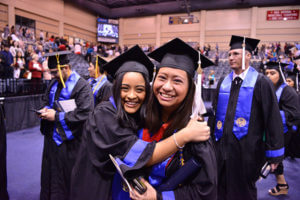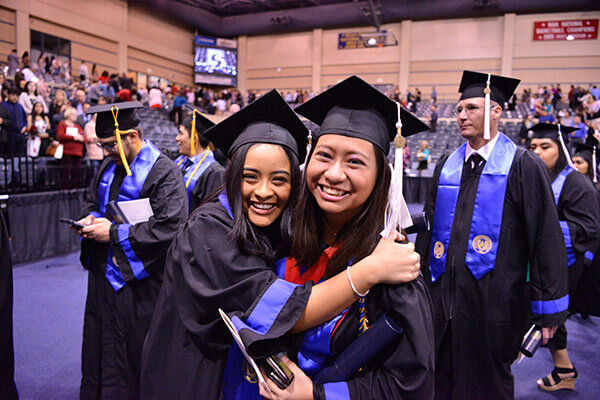 St. Mary's University offers several scholarships and awards to support students with an outstanding academic record and demonstrated financial need. These scholarships are provided by gracious benefactors who wish to assist deserving students in their journey of achieving a quality education from an institution of higher learning.
Drone Concentration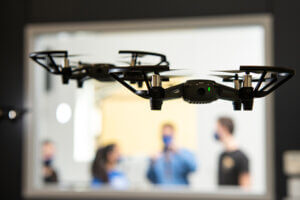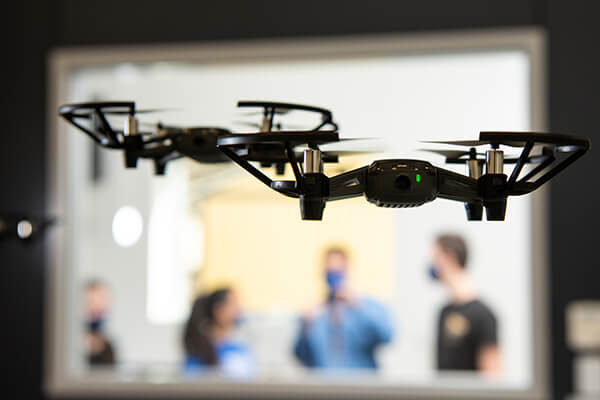 The Bachelor of Science in Engineering Science at St. Mary's University offers a concentration — the first of its kind in Texas — that allows students to acquire the depth and breadth of knowledge for a career in the rapidly expanding drone industry.
The drone concentration combines foundational engineering principles — common to all engineering majors — as well as 24 credits hours of technical electives related to drone technology.
Center for Cyber Excellence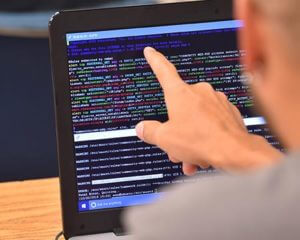 The Center for Cyber Excellence at St. Mary's University is a collaborative venture drawing on the expertise of faculty and staff from the School of Science, Engineering and Technology, as well as from other disciplines within the University and the University's Information Services Division. The Center provides guidance and general cyber defense information, and promotes collaboration and interaction with other students, faculty and programs.
Preparing the Next Generation of Health Professionals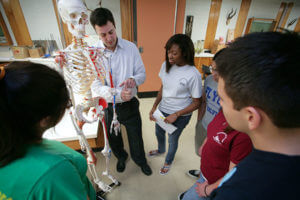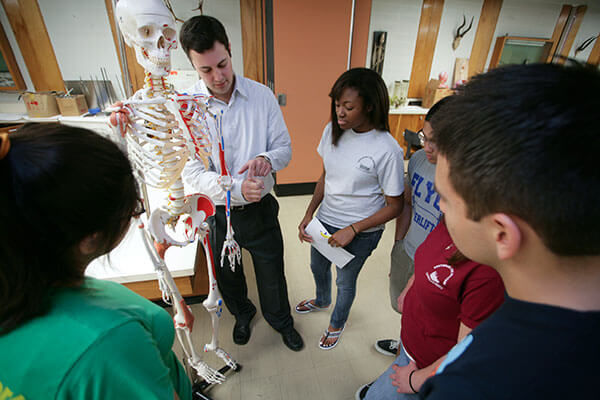 For students interested in careers in medicine, dentistry, pharmacy, optometry, chiropractic, podiatry, veterinary medicine, allied health professions or nursing, St. Mary's offers a host of programs to get you into your field of choice.
Where Powerful Programs Meet Transformative, Experiential Learning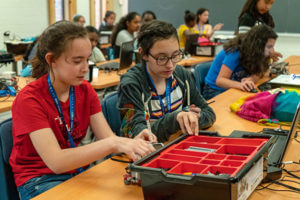 In addition to producing tomorrow's leaders in science and medicine, public outreach is another important way that the School of Science, Engineering and Technology is making a social impact. Utilizing innovative programs based on academic and scholarly engagement, the school encourages research and discovery among all age groups.