About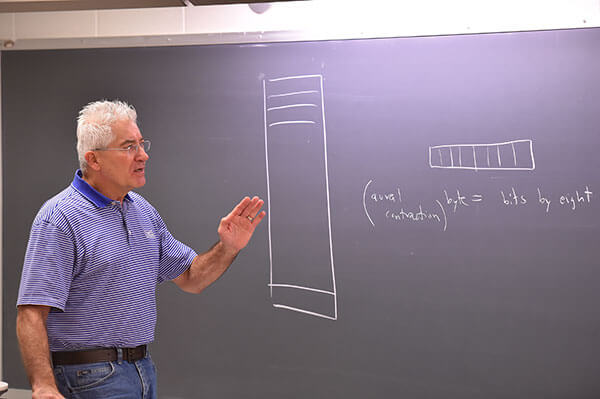 The Computer Science and Application Systems program at St. Mary's University involves the study of digital computer hardware and software, while emphasizing the software development process used to solve problems.
Many students have a wide range of interests, and the Bachelor of Arts in Computer Science and Application Systems offers the flexibility to pursue those interests in addition to the core computer science classes.
There are several elective classes that can be selected to form a minor or even another major.
Computers are ubiquitous in today's society, allowing for robust job prospects for those graduating with computer science skills.
Degree Plan
Bachelor of Arts in Computer Science and Application Systems — Degree Plan
Learn more about the St. Mary's Computer Science and Application Systems Program
Loading…