April 9, 2019
Need a bucket of oysters or a chicken-on-a-stick ASAP? Want to hustle to the correct stage to see your favorite band perform?
The key to finding your favorite Fiesta Oyster Bake snacks and bands is as easy as downloading a new mobile app developed by St. Mary's University students.
The team of six Computer Science and Computer Information Systems seniors launched the Fiesta Oyster Bake Companion app in time for Fiesta Oyster Bake on Friday, April 12, and Saturday, April 13.
The free app is available via the Google Play store for Android phones. The team is considering developing a version for iPhones.
The students put in more than 400 hours of work to develop the app with show times, maps, merchandise information and answers to frequently asked questions.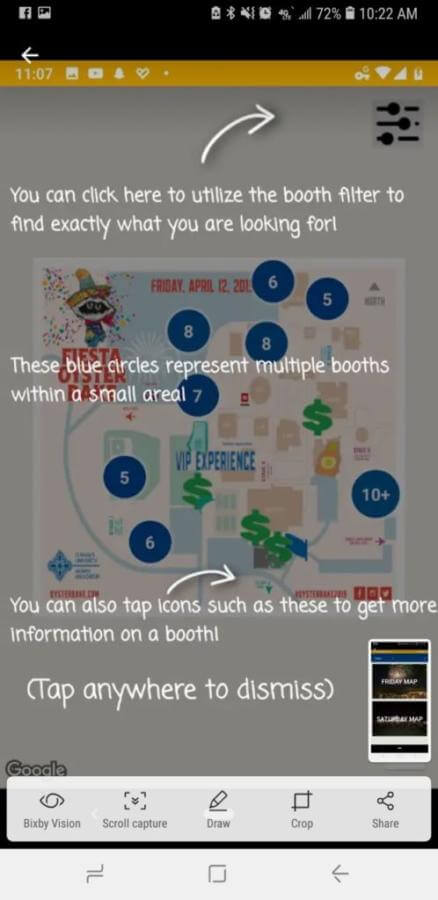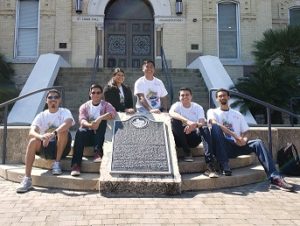 Christine Flores, Computer Information Systems senior and student assistant for St. Mary's Alumni Relations, said the idea to create the app came from the team's internship experiences in agile team development. The internships allowed the students to develop projects through analyzing and processing the systems needed by a business owner.
Her goal for the app: make Fiesta Oyster Bake more interactive.
"Attendees will be able to budget out their food and drink coupons, know where their stages are, know show times and so forth," Flores said. "They will also know all the items they shouldn't be bringing in to the festival beforehand."
Flores said her favorite parts of the app are the map and the merchandise sections.
"I worked on the merchandise page and I helped develop the map portion based on what would be user friendly," she said.