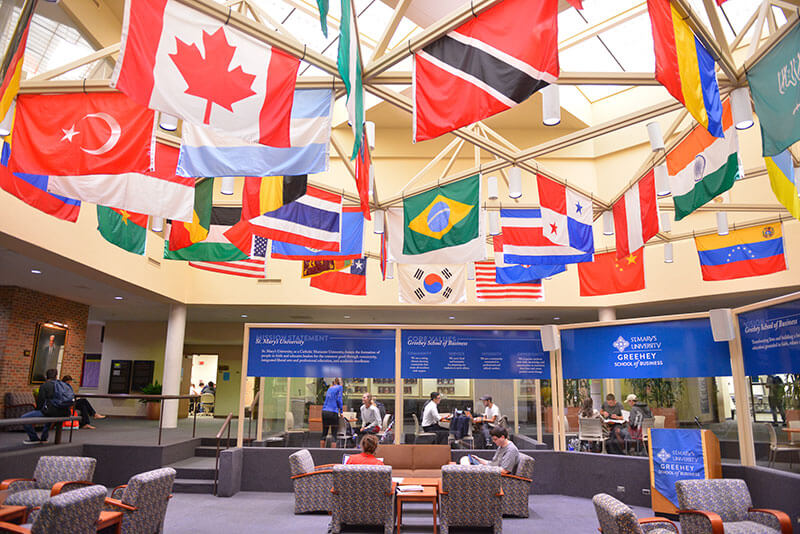 The Center for Global Business Studies Global Lecture Series is a multi-week event aimed at fostering global awareness, engaging in thought-provoking discussions on diverse international topics and nurturing international business relations.
Spring 2021 Global Lecture Series
The focus of the Spring 2021 lecture series was on South America. Emerging and established South American business leaders took the virtual stage to discuss the models and practices central to international business innovation and leadership.
Speakers from our Spring 2021 Global Lecture Series included:
Matt Jordan, Director of the Center for Global Business Studies, St. Mary's University
Rebecca Judis, CEO, Global Strategic Partnerships
Luis Pasquotto, President, Cummins South America; Vice President, Cummins
Rafael Torres, Head of Innovation, Cummins
Cristina Moreira, Human Resources Director, Cummins
Angela Pegas, Partner, Services Practice in Latin America, Egon Zehnder
Cristina Manterola, Director and Regional Leader, Diversity and Inclusion Council, Egon Zehnder (Chile)
Rodrigo Frias Rivas, Director of Entrepreneurship Division, CORFO
Susana Sierra, CEO, BH Compliance (Chile)
Gonzalo Villaran, CEO, TUMI Genomics (Peru)
Luis Carrillo, President, General Electric in Central Area of Latin America (CALA)