The Edward and Linda Speed Catholic Studies Faculty Development and Research Fund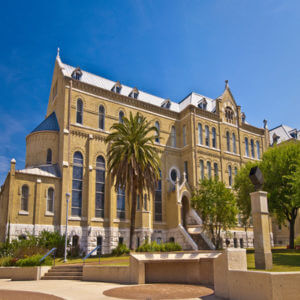 The Fund provides funding to support St. Mary's University faculty in their professional development, growth in knowledge, and research related to the Catholic Intellectual Tradition (CIT) and Catholic Social Teaching (CST).
The funds may be used in one of two ways:
Grants for individual or teams of St. Mary's University faculty to cover:
research expenses (e.g., travel needed for research or collaborative work, materials, or supplies);
research assistance (e.g., student assistant or a professional hired for a particular task);
teaching release time to undertake or complete scholarship; or
other costs directly related to a faculty member's professional development.
Grants to invite visiting scholars with expertise in the integration of the CIT and/or CST into the curriculum to:
engage St. Mary's faculty within a particular discipline, department or curriculum; or
provide faculty workshops and/or seminars.
Criteria for Evaluation
Each proposal will be evaluated for its:
Clarity of intended outcome(s)
Proposed documentation of outcome achievement (e.g., report, published work or presentation, syllabus reflecting the incorporation of new material, or a statement regarding what has been learned during a period of new research.)
Statement of how the intended outcome(s) will advance either CIT or CST at St. Mary's.
Resources:
Below are a few helpful resources to help St. Mary's faculty interested in applying for the grant become better acquainted with CIT and CST.
Funding Cycle Dates for Proposal Submissions
Sept. 15
Nov.15
Jan. 15
April 15 (Deadline extended to May 15 for the Spring 2019 semester.)
The Center for Catholic Studies director and an advisory board will review all submissions. Each applicant will receive a response within six weeks of the application deadline.
St. Mary's faculty can apply for this grant in Gateway.
Visit Gateway to Apply