November 21, 2022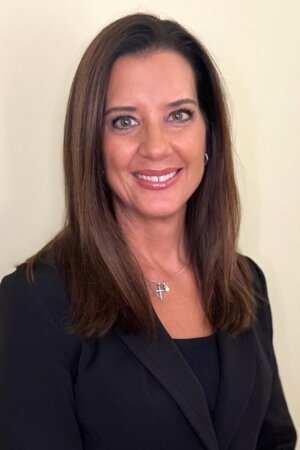 Following a national search, St. Mary's University today announced Donna M. Badowski, DNP, will serve as Vice Dean and Founding Director of Nursing. Badowski begins her St. Mary's appointment on Jan. 9, 2023.
Badowski has 15 years of teaching nursing. Her credentials include a Doctor of Nursing Practice from Duquesne University in Pittsburgh; a Master of Science in Nursing from Lewis University in Romeoville, Illinois; and a Bachelor of Science in Nursing from Loyola University Chicago; as well as status as a registered nurse (RN), certified nurse educator (CNE) and certified health care simulation educator (CHSE).
Badowski is currently an Associate Professor and Associate Director of the RN to MS Nursing Program at DePaul University in Chicago. In that role, she has gained experience in program development and the accreditation process. She began at DePaul soon after the start of the program and wrote the student handbook, program policies and program progression plans. She also sought accreditation for the Bachelor of Science in Nursing (BSN) portion of the program and took part in creating its curriculum.
"Donna brings to this role a strong vision for how a nursing program advances St. Mary's University's mission, one grounded in the Catholic Marianist charisms and the liberal arts, a commitment to student success, and a rich set of experiences in nursing education and programming," said Jason Pierce, Ph.D., Provost and Executive Vice President for Academic Affairs. "As someone who has been in a leadership role in a nursing school for the past seven years, Donna looks forward to the opportunity to launch and grow a new nursing program."
* Pending approval by the Texas Board of Nursing and the Southern Association of Colleges and Schools Commission on Colleges (SACSCOC)