December 6, 2022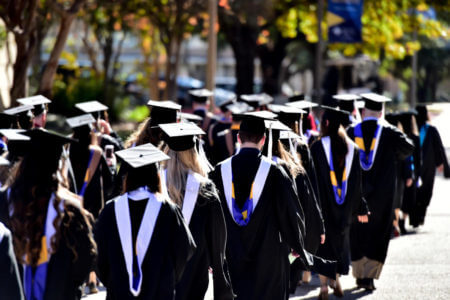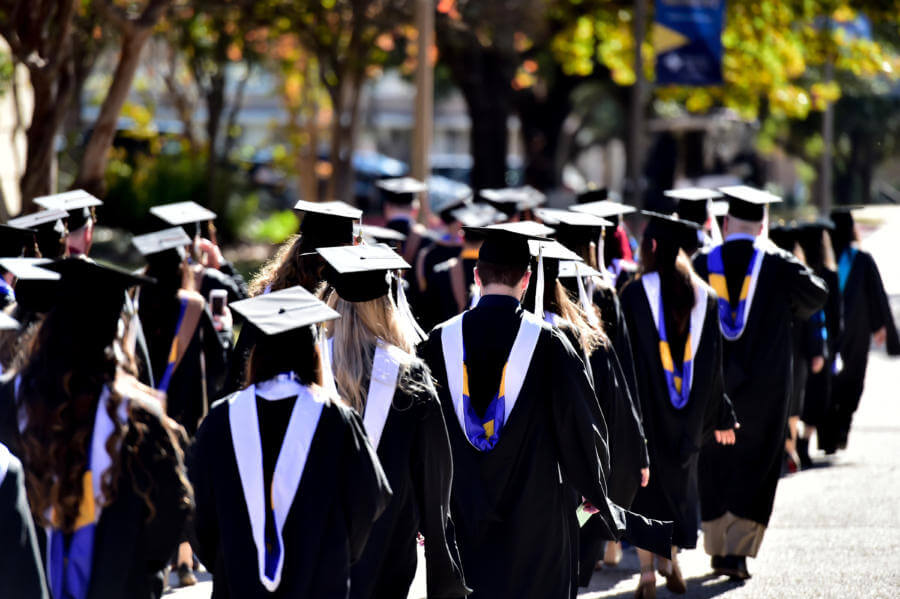 St. Mary's University will honor the accomplishments of its new graduates with an in-person Commencement ceremony on Saturday, Dec. 10.
The University ceremony will celebrate the achievements of 256 new graduates, including 111 receiving bachelor's degrees, 96 receiving master's degrees, 48 receiving degrees from the School of Law and one receiving a doctoral degree.
The Fall 2022 Commencement will begin at 1:30 p.m. in the Alumni Athletics and Convocation Center, Bill Greehey Arena. Andrea M. Garza (M.A./M.A. '09), CEO of JDG Associates, Inc., will be the commencement speaker.
Due to limited seating, tickets are required for all guests. The ceremony will also be livestreamed at www.stmarytx.edu/live.
More about the Commencement speaker
Andrea M. Garza (M.A./M.A. '09), CEO of JDG Associates Inc., will be the commencement speaker. JDG Associates is a consulting firm providing equal employment opportunity (EEO) and civil rights support to the federal government.
Over the years, JDG Associates has expanded to provide not only EEO support services but also fraud, waste and abuse investigations; diversity training; conference planning; and other human resource support services. In 2015, Garza was named the senior vice president and purchased the company later that year when JDG's founders retired. Since then, Garza has refocused JDG's efforts exclusively on EEO support services, earning JDG recognition as one of the leading small businesses in this field.
Garza is a member of the College of Arts, Humanities and Social Sciences Dean's Advisory Council at St. Mary's University. She also serves on the board of the Tuesday Musical Club and is a member of the Junior Tuesday Musical Club, which is dedicated to giving young people an appreciation of fine music and encourages the study and performance of music. Garza graduated from Texas A&M University with a Bachelor of Arts in History. She received Master of Arts degrees in Political Science and International Relations from St. Mary's.
Additional information for the ceremony can be found on the University's Commencement webpage. Media interested in covering the event must request credentials by noon on Thursday, Dec. 8. Email Jennifer Lloyd to request credentials and receive instructions for parking and access.