Studying abroad from home
During the Spring 2021 semester — as the COVID-19 pandemic continued to scuttle travel plans — Sami Bouls (B.B.A. '21) received hands-on experience with two Latin American companies and pursued his degree in International Business — all from the safety of his own home.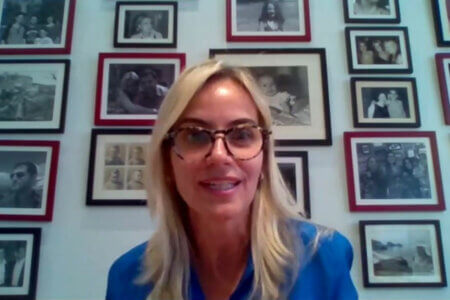 Traditionally, when earning your degree through the Greehey School of Business, two practicums are required for International Business majors, and traveling abroad is highly encouraged. But due to the pandemic, travel was canceled and a new, virtual learning option was offered for the first time during Spring 2021 with plans to continue it into 2022.
This allowed Bouls, who is now earning his MBA at St. Mary's, and his classmates to virtually zip across continents and work with different real-world business scenarios.
Using a virtual simulation in Brazil, Bouls and his teammates were able to work in areas from research and development to marketing. They even worked with a nonprofit on ways to bring clean water to villages in need.
They also worked with Expanish, a company in Argentina, that helps students in a new country learn Spanish and immerse themselves in Spanish culture. Bouls said the company was looking to branch out to Vietnam.
Having a father with Swedish citizenship, Bouls and his family often traveled to Europe, but he admits he did not have much desire to visit other countries. After participating in the virtual study abroad program, Bouls' wanderlust came alive.
"I was just stubborn," Bouls said of his refusal to visit other countries while younger. "It wasn't a good thing. I want to be able to broaden my horizons and experience new things, cultures and ideologies."
The idea is for the program to spin into internships or jobs and give students employability skills and experience.

Matthew Jordan
In addition to engaging in virtual simulations and working with international businesses, students also attended the Center for Global Business Studies Spring 2021 Lecture Series, which focused on business leaders from South America.
Assistant Professor of Marketing Zecong Ma, Ph.D., said the program's virtual approach benefited students in a way in-person learning may not have been able to. The program was also able to draw St. Mary's students studying other disciplines as well as students from other universities, said Matthew Jordan, Director of the Center for Global Business Studies, who led the virtual study abroad effort with help from Ma.
"Because all the meetings with companies are virtual, we can sit down with the CEO or CFO of those companies," Ma said. "There's more exposure to the decision-makers of those businesses … that's another good thing about the virtual program compared to our traditional way of doing it."
Working virtually can teach students real-world skills at a reduced cost compared to physical travel, Jordan said.
"The idea is for the program to spin into internships or jobs and give students employability skills and experience," Jordan said, adding that students learn to solve problems, manage relationships and communicate with international counterparts.
Bouls encouraged students majoring in International Business to consider studying abroad — either virtually or physically — because the experience gained helps in the transition to both the workforce and higher education.
"At the end of the day, it sounds like a lot of work, but it really isn't," Bouls said "You're gaining so much information and knowledge."