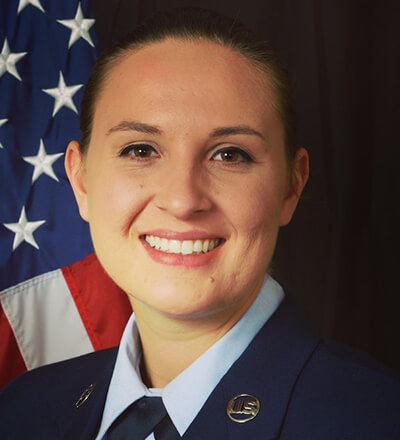 Despite having no family or connections in San Antonio, U.S. Air Force Staff Sgt. Rachel Barr found comfort in one of the core values of the St. Mary's University School of Law — service.
"What really drew me to St. Mary's was that it was a small school and the Catholic and Marianist mission," she said.
Barr, now a third-year J.D. student, worked as a paralegal in the military and wanted to attend law school to get her J.D. Her experience in the military prepared her for law school because, among the many other skills a future lawyer learns, law school teaches time management and respect for the person who has the floor — skills with which Barr is already familiar.
She also found a supportive environment for military members at St. Mary's Law. When her military schedule conflicted with her finals schedule, the faculty and staff at St. Mary's accommodated her.
"There is such a community here that will be there to support and help you," she said, thinking of concerns military members thinking about attending law school may have. "Don't have any fear."
Following his graduation from St. Mary's Law, Marine Corps Reserves 2nd Lt. Kyler Heintz plans to practice law as a Judge Advocate in the Marines. Heintz, a third-year J.D. student, has learned that both roles — lawyer and military officer — have a number of leadership opportunities.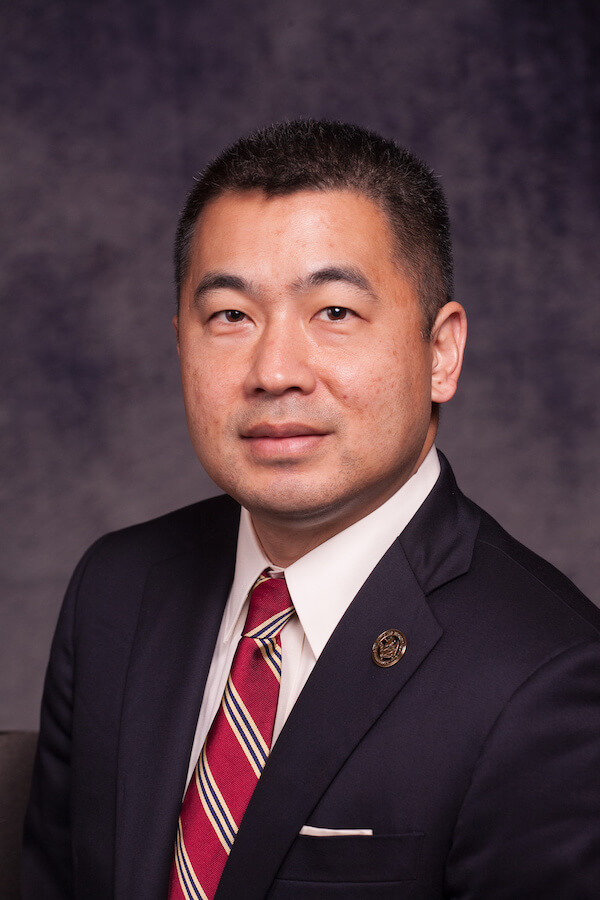 "As a lawyer, you have a particular client who you're advocating for," he said. "You learn to weave advocacy into your leadership."
In the military, leadership feels more traditional, as you are responsible for those in your unit, he said.
Fellow J.D. student Robert Mihara retired from the U.S. Army at the rank of lieutenant colonel before studying law at St. Mary's. Now in his third year of law school, Mihara attended West Point as an undergraduate and later taught history there during his military service. Last year, the Pat Tillman Foundation designated him a Tillman Scholar. The organization awards scholarships to military service members, veterans and spouses who return to school and have demonstrated a commitment to service and leadership.
For Mihara, this honor was both an affirmation of his work thus far and a sign to continue his commitment to public interest work. This summer, he continued doing public defense work, interning for the Federal Public Defender's Office that he worked with last year.
Following in Mihara's footsteps, another St. Mary's student was chosen to be a Tillman Scholar in 2021, third-year J.D. student Maria Fernanda Palacios Herrera, who is a military spouse.
There were three reasons Mihara decided to attend St. Mary's: its dedication to service, its focus on public interest work and the school's Marianist tradition. Mihara commended St. Mary's for being one of the J.D. programs that dedicates resources to welcoming veterans.
"St. Mary's is a participant — and has been for many years — in the Yellow Ribbon Program. That kind of commitment financially to bringing in veterans and giving them an opportunity to get a law degree I think is important, and it's an indication of how serious they are about it."

Third-year J.D. student Robert Mihara