November 8, 2021
Center for Catholic Studies to present the MacTaggart Catholic Intellectual Tradition Series speaker Robert J. Wicks on Wednesday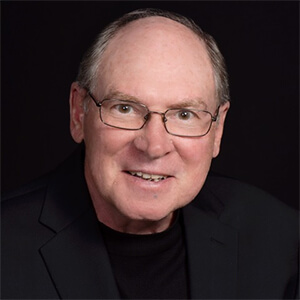 One of the greatest gifts we can share with others is a sense of our own peace. 
However, we can't share what we don't have. By discussing psychological and classical spiritual approaches to maintaining perspective and inner strength in challenging times, Robert J. Wicks, Psy.D., an expert on the prevention of secondary stress, will offer insights into how we can remain resilient and, in turn, extend our warmth to others without losing our own inner fire.
Practical, illustrative, lively, this rich presentation at 7 p.m. on Wednesday, Nov. 10, will provide essential information on resilience, as well as, personal and professional well-being. The lecture titled, "Riding the Dragon: Preventing Secondary Stress and Strengthening Your Inner Life in Challenging Times," will be open to the public and held in St. Mary's University's University Center, Conference Room A.
More about Robert J. Wicks, Psy.D.
Wicks has helped people take measure of their lives for more than 30 years. As a faculty member at Loyola University Maryland, as well as a speaker and teacher at other universities and professional schools of psychology, medicine, nursing, theology and social work throughout the world, he has guided students and professionals in discovering how to value their strengths, develop a practice of mindfulness and take charge of their self-care.
Glenn MacTaggart (J.D. '79, M.A. '89), longtime attorney and counsel with Prichard Hawkins Young LLP, and his wife, Karla MacTaggart, gave a major gift to St. Mary's to create the MacTaggart Catholic Intellectual Tradition Lecture Series Endowment. The gift allows for the recruitment of speakers from various faith traditions to speak to the University and San Antonio communities about such topics as Catholicism in a changing world, religion in a pluralistic society, and faith in areas such as art and science.
The lecture series is a cornerstone of the Center for Catholic Studies, which is a result of the University's Defining Moment Comprehensive Campaign. For more information, contact the Center for Catholic Studies at centerforcatholicstudies@stmarytx.edu.