June 24, 2020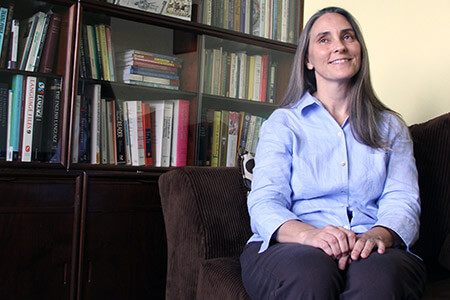 The RSA was founded in 1754 by William Shipley in London. During the next 100 years, "the Society encouraged innovation and excellence through this scheme in six areas" including agriculture, manufacture, chemistry, mechanics, polite arts, colonies and trade, according to the society's website.
An RSA Fellowship is awarded to individuals whom the society's judges to have made "outstanding achievements for social progress and development." The society invites experts from a range of fields to help find innovative solutions to tackle society's pressing challenges.
"I am humbled and honored to be named a Fellow of the RSA and look forward to engaging with thinkers, activists and change-makers in this renowned network," Gasaway Hill said. "Being a Fellow facilitates the opening of windows to fresh vistas of thought on contemporary challenges, which in turn, generates creative responses to those challenges, which can then be shared and implemented."
"Being part of this network will facilitate my own growth as a teacher-scholar, writer-poet and human being, while providing opportunities to share RSA life and learning with my students, colleagues and community members," Gasaway Hill said.
Royal Society Fellow Derick Wilson of Ulster University and the Corrymeela Community in the United Kingdom nominated Gasaway Hill. In his recommendation, Wilson highlighted Gasaway Hill's three books and noted that "over the past seven years, her undergraduate advisees had a graduation rate of 92%. The majority of these students are first-generation Hispanic college students whose national graduation rate is 54%. She has also supervised over 100 student researchers. … Her research, writing, teaching and civil society practices celebrate the language we use to tell the stories that animate us and the groups we belong to, and that contribute to peacebuilding and the common good."
Wilson also stressed Gasaway Hill's 10-year relationship with the Corrymeela peace and reconciliation centre in Northern Ireland, including her year-long residency as an international volunteer. She has returned regularly to Corrymeela as part of study abroad programs for students, for her own research and writing, and as part of the faculty for Storywork, a summer school in narrative practice focused on understanding narrative dynamics and how story is a key factor in personal, group and organizational well-being.
"Anyone, faculty colleagues, students and friends, who has worked with Dr. Hill, knows of her deep abiding commitment to social justice and the well-being of all people," Pallansch said. "She continues to inspire me personally and I have witnessed the profound impact she has had on her many, many students."
Gasaway Hill is the recipient of the Edward and Linda Speed Peace and Justice Fellowship, Excellence in Teaching Award from the City Council of San Antonio's District 7, and the St. Mary's University Distinguished Faculty and the Marianist Heritage Awards.