March 3, 2020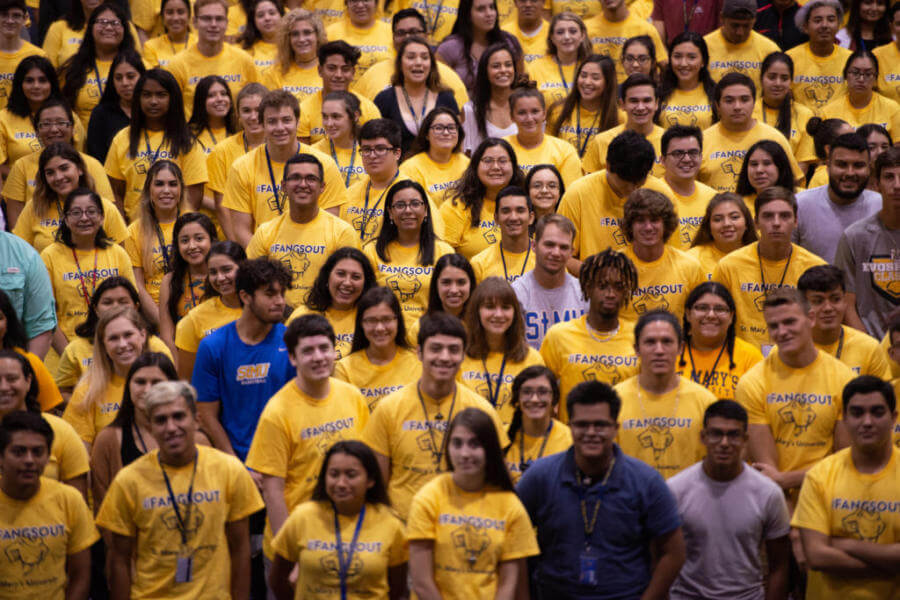 St. Mary's University has announced a new scholarship after receiving gifts totaling $1.7 million from the estate of Robert and Hildegard Moore.
The announcement reflects the latest in a series of donations from alumni and friends of the University supporting The Defining Moment Comprehensive Campaign, the largest campaign in the institution's history. In November, the University celebrated having already raised $138 million two years ahead of schedule and increasing its campaign goal to $150 million.
Honoring the Moores' support of Catholic education, the new Robert and Hildegard Moore Endowed General Scholarship will assist students in good academic standing with demonstrated financial need.
"Through this gift of assistance to our next generation of students, St. Mary's University will continue supporting the faith and ministry that formed an integral part of the Moores' lives," President Thomas Mengler, J.D., said. "At its core, the Catholic and Marianist education at St. Mary's encourages the formation of faith in our students as well as academic excellence."
Robert C. Moore was born March 25, 1929, in Norfolk, Virginia, to Robert C. and Lula Cowan Moore. He served his country in the United States Foreign Service. He died at age 89 in San Antonio on Jan. 1, 2019.
Hildegard K. Moore was born Dec. 29, 1924, in Straubing, Germany, to Georg and Karolina Bornschlegl. She accompanied her husband to his duty stations while he served in the Foreign Service. She was also very active in various ministries at St. Mark the Evangelist Catholic Church in San Antonio. She died at age 91 in San Antonio on Nov. 12, 2016.