June 3, 2020
The St. Mary's University School of Law is launching a hotline for South Texas residents experiencing housing issues — especially renters — as a result of the COVID-19 pandemic.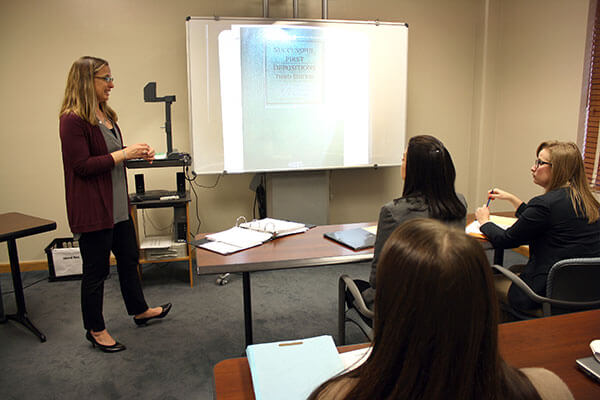 The hotline is a collaboration between St. Mary's Law's Consumer Protection Clinic and Pro Bono Program, Texas RioGrande Legal Aid, and the Entrepreneurship and Community Development Clinic of the University of Texas School of Law.
"With the statewide moratorium on evictions ending, South Texans who have lost jobs and income due to the pandemic are at increased risk of displacement, eviction and homelessness," said Louyse Siegel (J.D. '19), Clinical Fellow with the St. Mary's Law Consumer Protection Clinic. "This hotline aims to provide residents with information about their rights and a measure of support in the face of great uncertainty brought about by the pandemic."
Siegel, along with St. Mary's Clinical Professor of Law Genevieve Hébert Fajardo, J.D., who directs the St. Mary's Law Consumer Protection Clinic, and UT Law Housing Justice Fellow Lizbeth Parra-Davila (J.D. '19), who is also a staff attorney with Texas RioGrande Legal Aid, began developing resource guides during the pandemic to help Texans navigate changes in the law designed to provide economic stability. When the Texas Supreme Court's moratorium on eviction proceedings expired last month, the trio joined with St. Mary's Law Pro Bono Director Greg Zlotnick, J.D., to provide additional assistance to renters or homeowners while continuing to respect social distancing guidelines.  
Those seeking assistance can call the hotline at 210-570-6135 and leave a message with their full name, phone number and a brief description of the legal problem. Callers will receive a return call and go through a short screening process.
Callers will then schedule an appointment with a legal representative — an attorney or a supervised law student — via phone or the cloud-based videoconferencing platform Zoom. Legal representatives will be able to share information about resources for payment assistance and forms renters can complete to represent themselves in eviction proceedings.
"We are thrilled to collaborate with Texas RioGrande Legal Aid and UT Law on this innovative project," Hébert Fajardo said. "This project demonstrates the commitment to justice that animates St. Mary's Law and does so in a way that meets one of the most pressing needs of this crisis."
Information about the hotline is available in both English and Spanish.