February 10, 2020
St. Mary's University Conference on Justice and Social Concerns focuses on evolving science and technology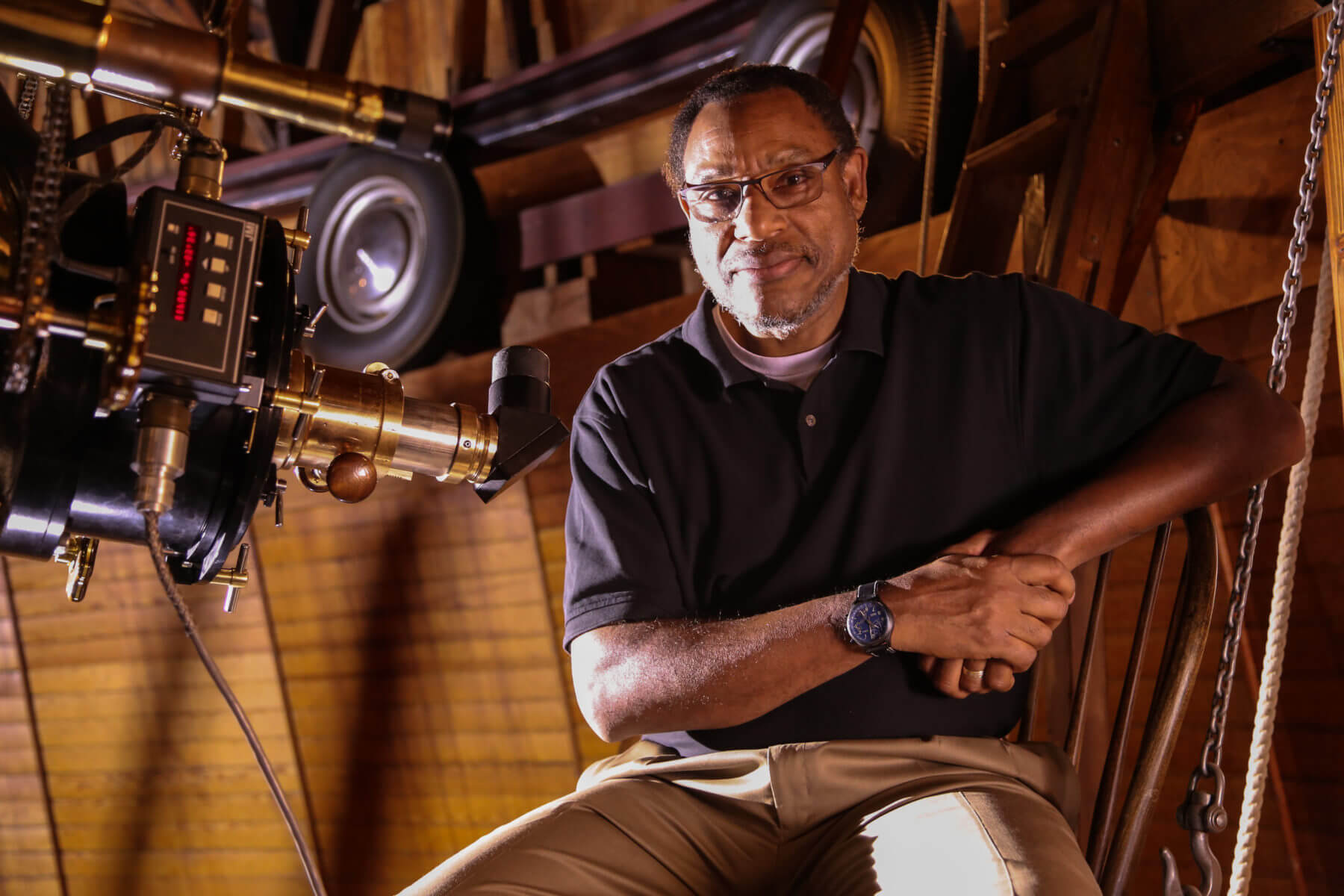 Following in the scientific footsteps of the first man to walk on the moon, the St. Mary's University School of Science, Engineering and Technology will bring together national experts and the University community to delve into the changes in science and technology since the 1969 lunar landing.
The Conference on Justice and Social Concerns — on Monday, Feb. 17, and Tuesday, Feb. 18 — includes a series of talks and conversations related to social justice, equity and the role of science and technology in leading change.
"Man landed on the moon on July 20, 1969. Some 50 years later and in the year 2020 (hindsight being 2020) we will examine major scientific and technological advances, and their impact on our planet and lives," said Winston Erevelles, Ph.D., Dean of the St. Mary's University School of Science, Engineering and Technology. "We also look toward what the future holds for us. Scientific, faith, ethical and social lenses will be used to frame the presentations and panel discussions."
Derrick Pitts, NASA's first Astrobiology Ambassador, will present the opening plenary session, titled, "NEXT: Imagination, Innovation, Discovery," on Monday, Feb. 17. Pitts is also chief astronomer and Fels Planetarium director at the Franklin Institute in Philadelphia.
Discussions on Monday, Feb. 17, will touch on a range of topics including drones, lunar caves and eradicating hunger through nitrogen fixation.
Monday morning, Ravi Chaudhary, D.L.S. (M.S. '99), director of Advanced Programs and Innovation in the Office of Commercial Space Transportation for the Federal Aviation Administration, will discuss "A Perspective from the Drone and Space Industry."
A Monday evening Fireside Chat will focus on innovation in Silicon Valley with Belliappa "Belli" Kuttanna, Intel senior fellow and chief technology officer of Intel Capital at Intel Corporation; and Katherine D. "Kathie" Resteiner (M.S. '94), chief of staff for Intel Capital.
The second day of the conference features three panel discussions, which will focus on water issues in San Antonio, cybersecurity in the new decade and big data. That evening, the Lin Great Speakers Series with science evangelist Ainissa G. Ramirez, Ph.D., will discuss how technology transforms us.
Conference attendance is free and open to the public. However, videotaping, photography or audio recording is not allowed in the sessions featuring Pitts and Ramirez.
More about the Conference on Justice and Social Concerns
The annual conference provides the St. Mary's University campus community with the opportunity to engage with issues of social justice, faith, and personal and communal responsibility for the common good. This year's conference is co-sponsored by the St. Mary's University College of Arts, Humanities and Social Sciences; Greehey School of Business; School of Law; and Center for Catholic Studies.
The conference follows the direction set out from the Second Vatican Council to read, interpret and respond to the signs of the times (Gaudium et Spes, 4). One of the University's schools hosts the two-day event each year and brings together experts from both academic and practical realms to lead the campus in dialogue around issues challenging our community locally and globally. The conference will always include a keynote lecture supported by the Lin Great Speakers Series endowment.
The conference aims to invoke dialogue and even debate, recognizing the value of critical thinking and healthy tension. It provides an opportunity for all to encounter new perspectives and adopt methods for thoughtful critique and questioning. The value of a Catholic, liberal arts education is to learn to engage, to think critically and creatively, to have healthy dialogue, and to do so from a place of compassion and respect, rooted in love for one another and a desire to be agents of positive change in our world.