September 30, 2019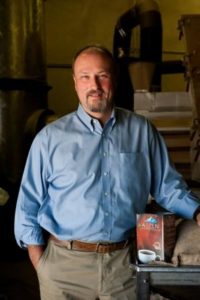 The breakfast discussion, titled "The American Dream: Alive and Well," will be held at the Pearl Stable of the Historic Pearl Brewery.
The Meadows Center for Entrepreneurial Studies at St. Mary's University hosts the ongoing breakfast series. Registration, networking and breakfast at the Pearl Stable begin at 7 a.m., followed by the program at 8 a.m.
"Chad's story of entrepreneurship is the quintessential American story of free enterprise, believing in something bigger, and having the tenacity to remain committed to the vision," said Tanuja Singh, D.B.A., Dean of the Greehey School of Business. "Starting in his kitchen with a $1,000 investment, he has built a multimillion-dollar empire without ever borrowing a single penny. Our students are privileged to have the opportunity to hear from him."
McNair grew up in the Midwest and graduated from the University of Illinois with a degree in Civil Engineering. His first job out of college was in Houston, working for Turner, Collie and Braden, a civil engineering consulting group. In the mid-80s while working on his MBA at the University of Houston, McNair started to dabble in coffee extraction. After finishing his MBA, he took a position with a large Dutch conglomerate, the Royal Begemann Group, where he held a variety of roles from engineering design to plant management to assisting the CEO with facilities acquisition and sales.
McNair founded the San Antonio-based Aspen Beverage Group in his family kitchen. McNair sought a perfect coffee extract that could be mixed with milk and used in a granita (ice slush) machine or poured over ice. He shared the resulting mix with his favorite café and his customers called it "fabulous."
McNair later developed the proprietary TRIO™ process and built an industry leader. The company has consistently earned certification for exceptional food quality and safety. The cold-brew coffee manufacturer's products are sold in restaurants, grocery and convenience retailers, institutional kitchens and other foodservice operations throughout the United States and around the world.
In 2017, McNair sold Aspen to London-based Finlays Extracts, the world's largest tea extractor and a wholly owned subsidiary of the Swire Group. In 2018, McNair formed a family office, McNair Java Partners, as a platform for investments and new business ventures.
"Having know Chad for several years, I know that the audience will hear a story from startup through sale to multinational company," said Chris Edelen, Chairman of the Forum on Entrepreneurship Breakfast Series and St. Mary's Executive in Residence. "He did all of this without ever going into debt."
"There will be many takeaways for everyone in attendance," Edelen said.
More about the Forum Breakfast series
The Meadows Center for Entrepreneurial Studies promotes and encourages entrepreneurial thought, business and activities locally, regionally and nationally. The purpose of the Forum on Entrepreneurship Breakfast Series is to offer the larger San Antonio community and students of St. Mary's University a forum to hear from some of the most talented individuals in industry and government. Funds generated from the series support student scholarships and encourage entrepreneurial activities in San Antonio and the region.
The series' 2019-2020 title sponsor is PwC. For information on sponsorship opportunities and purchasing tables and individual tickets, please contact Pamela Luna at forumbreakfast@stmarytx.edu or 210-436-3124.