The data is in — specifically "big data."
Predictions show the world will generate 163 zettabytes of data annually by 2025, according to the research group IDC. Businesses are forecast to create and manage 60% of that data.
The magnitude of data coincides with an increased need for employees skilled in analysis. Technology leaders have already identified a gap in skilled workers at its greatest level in the past decade. Where's the biggest scarcity? The answer is no surprise — big data and data analytics, according to research by professional services firm KPMG LLP.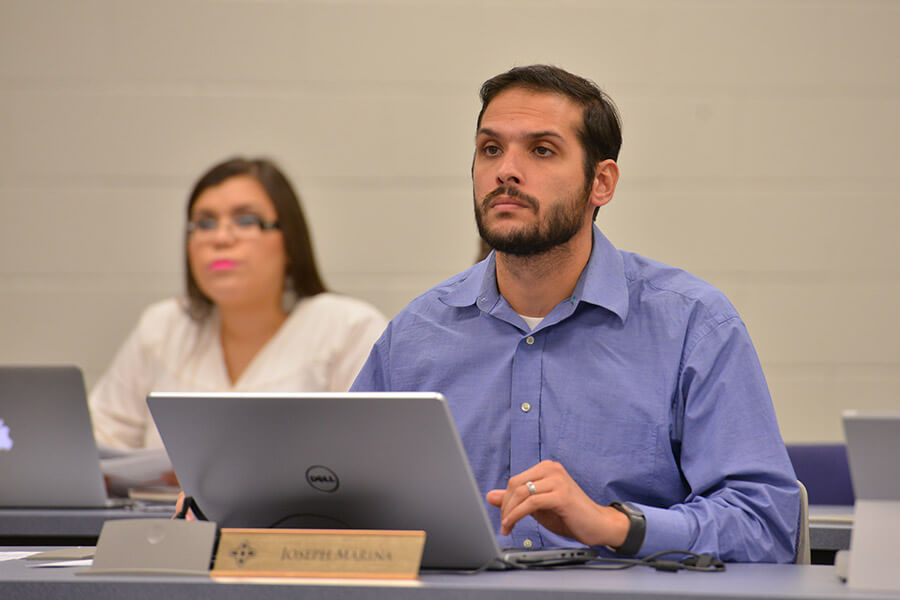 "Business intelligence is evolving rapidly through constantly improving internet technology. It is no longer adequate to just analyze information from past and present business operations, one must be able to project into the future," said marketing executive Gail Ribalta, who teaches at the Greehey School of Business at St. Mary's University. "Through the use of essential business visualization tools, one can quickly and thoroughly communicate data and ideas that generate actionable information to inform and form strategies to run successful business operations. It is an exciting time to be in business."
What is business intelligence? The field includes a combination of business analytics; data mining, visualizations and tools; and the infrastructure and processes that allow organizations to make decisions based on data insights rather than anecdote or instinct.
The average salary for a business intelligence manager is more than $102,000, according to PayScale.
Business intelligence certification enables reskilling
The Greehey School of Business at St. Mary's University in San Antonio, Texas — accredited by AACSB — will launch its fully online certification program in January. The certification program grew out of the popularity of the St. Mary's MBA for Professionals program track in Data Analytics.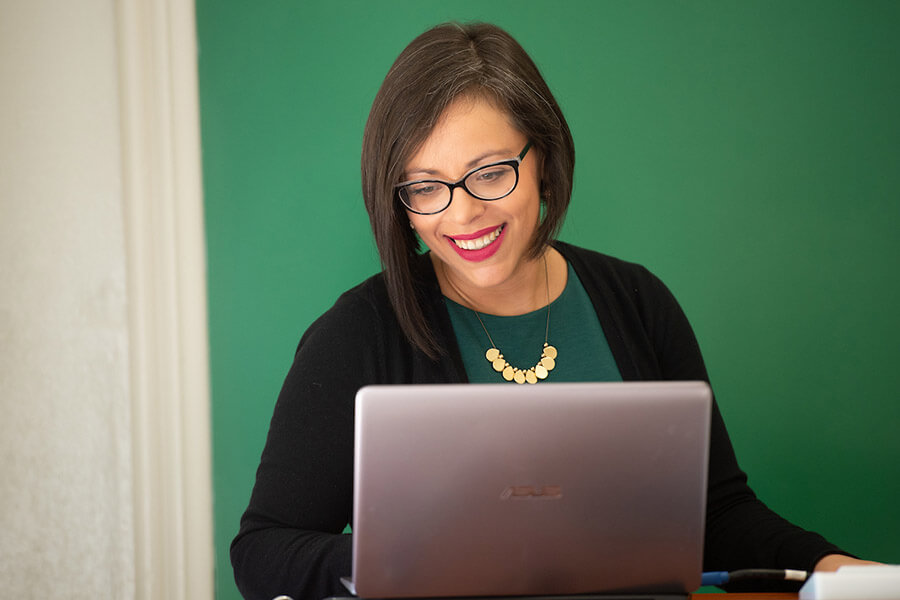 "Data from the World Economic Forum suggest that, by 2022, more than 54% of employees will require significant reskilling and upskilling," said Tanuja Singh, D.B.A., Dean of the Greehey School of Business at St. Mary's University. "To prepare for these changes, companies from AT&T to Walmart are investing in major initiatives for their employees. The St. Mary's University Greehey School of Business has been at the forefront of ensuring that our students are prepared for the future of work."
Students of the certification program will explore, analyze and discern the value of data; make predictions using cutting-edge modeling techniques and develop strategically sound decisions — all to enhance their work and their organizations' performance.
Data analytics industry on the rise
Positive outcomes can be in store for companies that master big data. Zion Market Research predicts the business intelligence and analytics industry will increase to $26.5 billion by the end of 2021. Companies that use business analytics are five times more likely to make decisions that are both fast and informed, according to The Crossover Blog.
"The ability to collect big data is no longer a differentiator. Finding relevant data in an expanding sea of it and acting on it, sets companies apart," said Joseph Mariña, founder of Tactical Agile and a St. Mary's MBA alumnus. "Business intelligence and data analytics provide the context that converts information into useable intelligence."
Patrick March, an engineer in the oil and gas industry and a St. Mary's MBA alumnus, described data collection, transmission, storage and visualization as "the backbone of the modern economy."
"Having the ability to navigate large sets of data is an invaluable skill," March said. "Employees differentiate themselves in the marketplace when they combine business intelligence with the understanding of a given industry. This combination leads to results that are sustainable, strategic and superior."
Business intelligence benefits bottom line
Sean Strater, who works in financial services and telecommunications, regularly analyzes data to benefit his company's business strategy.
Strater earned a bachelor's degree in international business and an MBA from St. Mary's University before beginning to teach Management of Information Technology for the Greehey School of Business this fall.
"Having a good business background is important. But, today, a lot of companies are moving to quantitative decision-making," he said. "Understanding why you should make certain decisions based on business models is a necessary skill to have in today's business environment."
Strater said most of his projects at work involve identifying cost savings for his company.
"Business intelligence can affect both the top and bottom line and should be used to increase revenues and decrease cost."