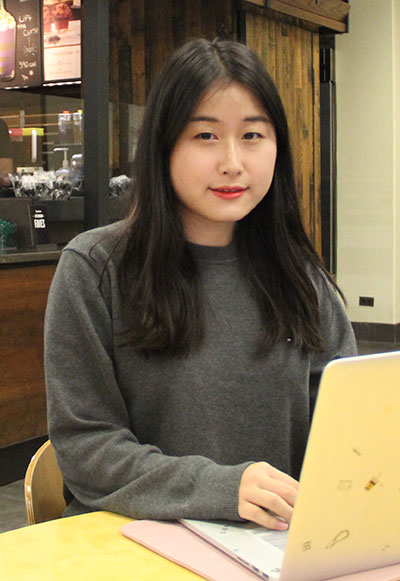 International Education Week, celebrated nationwide this year from Nov. 12-16, highlights the 8 percent of students at St. Mary's University from other countries who are an integral part of the campus community.
St. Mary's has celebrated the week since 2001, which speaks to the Marianist mission to educate for adaptation and change in our increasingly global society.
"The world is much bigger than St. Mary's University, San Antonio and even the United States," said Martha Kwon, Ph.D., Assistant Director for the Intensive English Program.
At St. Mary's, International Education Week aims to connect students of all backgrounds as a single Marianist family. During the weeklong celebration, students can look forward to a variety of events — a movie night, a fair trade sale and a potluck with international flair.
"It's nice to see students share their lives with each other," said Melissa Piedra, Assistant Director of International Student and Scholar Services.
Two international students who've found a second home at St. Mary's are senior Marketing major Qiyan "Christy" Chen and LL.M. student Hector Gabriel Ucha Gomez.
Chen hails from Chengdu, China, and will graduate in December at age of 21. While her graduation was initially set for 2020, she quickly advanced by taking summer courses in China.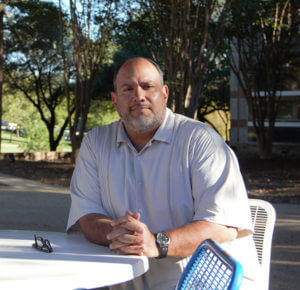 Gomez, who practiced law in Mexico and Spain for 25 years, will also graduate in December with his LL.M. in American Legal Studies. He plans to take the Texas Bar Examination in the spring. Gomez grew up in Mexico City and lived in Spain while he completed an M.A. in constitutional law.
In addition to St. Mary's, both students also view the surrounding city as an extension of home.
During the summers of his youth, Gomez would vacation to San Antonio, where he now lives with his wife and two children.
Chen has made the most of her time at St. Mary's, becoming a senator in the Student Government Association and member of the International Student Association.
"The faculty and students became my friends," she said. "I like it here."
During his many years as an attorney, Gomez worked often with people from other countries, an experience which he's brought into his law classes.
Chen has experienced a similar exchange of knowledge, at St. Mary's. For instance, she said she is now more confident and more proficient in English.
"I learned how to ask for help with my problems and practiced leadership skills with fellow students," she said.
After she graduates from St. Mary's, Chen plans to pursue an MBA — and already has her dream employer in mind.
"I want to work for Starbucks," she said. "They have excellent customer service, but they need more new drinks and better promotion."
Gomez wants to use his legal education to "try to stand for the people, fight injustice."
Both Chen and Gomez highly recommended that students study abroad.
"Going abroad is so important," Gomez said. "You need to travel and adventure, become bilingual and multilingual."
For Kwon, who interacts with internationals daily at St. Mary's, the idea of having a globally aware student population is integral.
"I want young generations to overcome political boundaries," she said. "You cannot just be American, Canadian, Mexican. You must be a global citizen."