April 18, 2018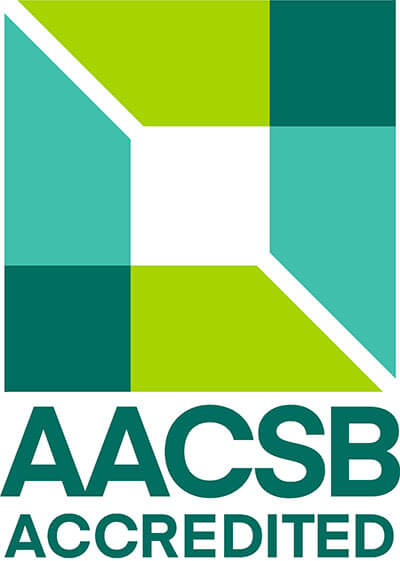 The Greehey School of Business at St. Mary's University was recently granted extension of accreditation by the Association to Advance Collegiate Schools of Business (AACSB).
"There are approximately 15,000 business schools in the world, and only about 800 of them are accredited by the AACSB," said Tanuja Singh, D.B.A., Dean of the Greehey School of Business.
Since 1916, AACSB accreditation is synonymous with the highest standards of excellence in business education.
To be accredited or reaccredited by the AACSB, business schools must meet a number of standards that include superior faculty, positive student outcomes, innovative programs, availability of financial and educational resources, engagement with the practice of business and a demonstrated commitment to continuous improvement.
AACSB-accredited business schools are re-evaluated every five years, but Singh said "the journey to reaccreditation is ongoing in the spirit of continuous improvement."
"It's an extremely involved process and requires tremendous team effort from all our faculty and students, as well as our Advisory Council of Executives, to make sure there is a cohesive commitment to a mission-driven, outcome-centric strategic plan," she said.
The Greehey School of Business was commended by the AACSB on several components, including having a strong strategic plan; focusing on business ethics; offering strong MBA and Risk Management programs; and practicing its mission via curriculum and industry engagement activities.
"This extension of accreditation demonstrates that the Greehey School of Business has high-quality, market-responsive programs, excellent faculty and strong resources. It also means that our student outcomes, such as internships, job placements and long-term career success, are outstanding.
"We are always mindful to reflect our commitment to quality in everything we do," Singh said.