By Lynette Montalvo (B.A. '16)
Last summer, Courtney Keif traveled more than 6,100 miles from St. Mary's University to pursue her passion for learning about foreign military practices and culture.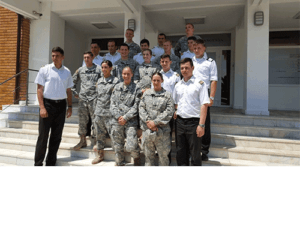 The junior Criminal Justice major and Military Science minor was one of 1,300 cadets to participate in the Cultural Understanding and Language Proficiency program (CULP) in 2016. The federal Army ROTC program divides the cadets into groups and sends them across the world to become immersed in a foreign culture for three weeks.
Keif was one of nine cadets from universities across the United States selected to travel to Romania – and the only participant from South Texas to complete the vigorous, mandatory training sessions at Fort Knox.
Once in Romania, the experience was both surreal and enlightening, she said. And, when she learned the Romanian forces modeled their military after the U.S., she was reminded that her time there was more than a trip; it was an opportunity to represent her country.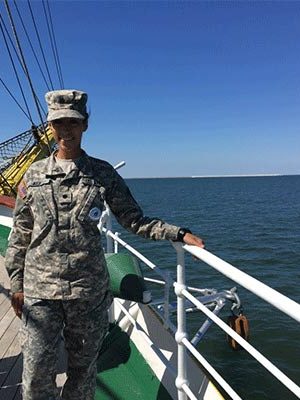 "It was an honor to see how they utilized the same strategy," Keif said. "It seemed like they really looked up to the U.S., and it was our duty to represent our country in the best way possible."
She attributes much of her success during the CULP experience to the St. Mary's ROTC program and its professors, which have a reputation for attracting bright students and producing well-prepared cadets and leaders.
"St. Mary's was able to give me online and personal education in order to prepare me for the trip," said Keif, a St. Mary's ROTC scholarship recipient. "I received lessons about the importance of learning about other military cultures."
Major John Lankford, Professor of Military Science at St. Mary's, lauded Keif for her leadership and initiative to take part in the program.
"She challenges herself constantly and is also a very committed student," he said. "She was the only student from St. Mary's in her Romania group and represented the United States professionally."
In addition to preparing her for her trip abroad, Keif said the St. Mary's ROTC program has provided her the tools to become successful in her future U.S. military career.