Working with people of diverse backgrounds on topics requiring intense listening and understanding is something Carolyn Tubbs, Ph.D., has been doing most of her career.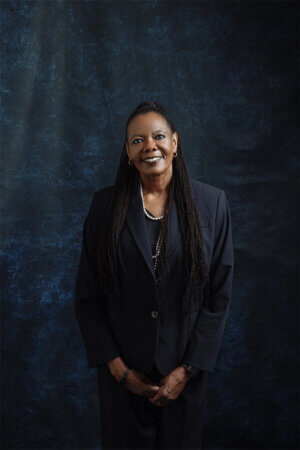 As the Vice Provost for Academic Affairs since 2021, Tubbs has helped lead the reaccreditation process for St. Mary's University with the Southern Association of Colleges and Schools Commission on Colleges.
This once-in-a-decade process involves working with department chairs, faculty and staff across campus to make sure the University meets the organization's standards. 
As an Associate Professor of Marriage and Family Therapy, Tubbs teaches — and has worked — in family therapy, which requires communication, psychology and an understanding of the family unit.
Similarities between family units translate to academic units. Being open with faculty when asking for their help with the reaccreditation process has proven to be her most successful strategy.
"My leadership role is about serving the people around me and trying to encourage and enhance their success," Tubbs said. "In terms of the administrative work, my goal is to work collaboratively with others to keep St. Mary's moving forward."
After earning a bachelor's and master's from Texas Tech University and her doctorate at Purdue University
in Indiana, the El Paso native, was invited to serve at St. Mary's as a Visiting Professor during a faculty member's sabbatical in 2010. The campus atmosphere convinced her to stay.
"I have always found St. Mary's to be a very warm and welcoming University," she said.
"When we engage with those whose beliefs are dissimilar to ours, it helps us in terms of fostering the formation of faith. Learning from others whose orientations to life may be dissimilar to our own educates us for the common good."

Carolyn Tubbs
Tubbs said she was fortunate to have female role models in academia who encouraged her to pursue leadership positions and be mindful of and helpful to others.
"I see my own work as one of serving the institution, the students and my colleagues," she said.
Along with the four women serving as deans, Tubbs said their unique experiences bring exciting ways to advance the goals of the University.
"When we engage with those whose beliefs are dissimilar to ours, it helps us in terms of fostering the formation of faith," Tubbs said. "Learning from others whose orientations to life may be dissimilar to our own educates us for the common good."