October 12, 2023
The St. Mary's University Law Alumni Association will honor three graduates at its Distinguished Law Graduate Dinner on Saturday, Oct. 14, at the La Cantera Resort and Spa. The Association hosts the event to fund scholarships and student services.
Distinguished Law Graduates
The Hon. Marla Cuellar (J.D. '96), Judge, 275th District Court, Hidalgo County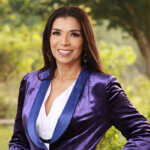 In January 2019, Cuellar was sworn in as judge of the 275th District Court of Hidalgo County, a court of general jurisdiction. Before her judiciary role, Cuellar had a successful career as a solo practitioner and mediator. She began her legal career as an assistant attorney general for the Texas Attorney General Child Support Division. Cuellar has utilized her tenure on the bench to bring awareness to the need for a mental-health restoration program in Hidalgo County, working in conjunction with the sheriff, district attorney and probation offices. Assisted by the juvenile probation office, she has developed the State's first diversionary runaway court. Cuellar has participated in the Courts in School Program and presently serves as the chair for the School of Law's Red Mass Committee. Cuellar is often invited to serve as a motivational speaker for youth and adults. Her passion and commitment is to serve her community, to care for those who cannot advocate for themselves and to help bring positive change to people's lives.
Robert E. Valdez (B.A. '76, J.D. '80), Partner, Valdez and Treviño, PC, San Antonio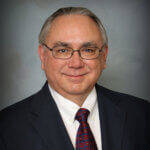 At St. Mary's Law, Valdez excelled in moot court and mock trial competitions. He became a student-instructor of Legal Research and Writing during his second year. Following his clerkship at the Court of Criminal Appeals, Valdez joined the El Paso law firm of Kemp, Smith, Duncan & Hammond. Valdez returned to San Antonio after six years in El Paso to join the firm of Groce, Locke, and Hebdon. There he excelled in defending civil cases all along the Texas border. Since that time, Valdez has been a solo practitioner and, since 2013, a member of the law firm of Valdez & Treviño, PC, practicing throughout South and West Texas. Valdez has made many lifelong friends along the way and is a frequent lecturer for the State Bar of Texas with expertise in personal injury trial law, insurance law and legal ethics issues.
Distinguished Young Alumna
Lauren A. Valkenaar (J.D. '13), Partner, Chasnoff Mungia Valkenaar Pepping & Stribling, San Antonio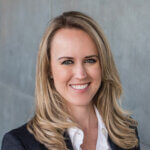 Valkenaar is an effective business litigator and has a track record of securing clients' victories in cases with millions of dollars in dispute. She focuses her practice on complex commercial litigation concerning contractual provisions, breach of fiduciary duties and fraud for clients across many industries, including technology, cybersecurity, real estate, construction, oil and gas, pharmaceuticals, financial institutions and transportation. She is experienced in all stages of the litigation process, from pre-suit investigation through motions practice, trial and appellate procedures. Valkenaar has been heavily involved with prosecuting and defending commercial claims across the nation in both state and federal jurisdictions.