August 31, 2022
Groundbreaking TV series, The College Tour, spotlights St. Mary's students, faculty and campus, offering viewers an up-close look at college life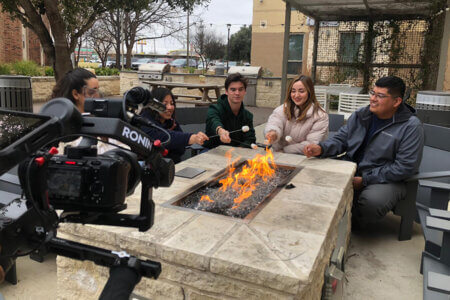 St. Mary's University is featured in season 5 of The College Tour, an innovative series from Emmy-nominated producers Alex Boylan, Lisa Hennessy and Burton Roberts, which is now streaming on Amazon Prime Video.
Hosted by The Amazing Race winner Alex Boylan, The College Tour travels the country telling the story of each college and university through the diverse lens of its students, giving the viewer an intimate portrayal of life on campus.
"The College Tour episode offers all prospective students of St. Mary's University a chance to get to know our beautiful campus, our unique approach to liberal arts education and our close-knit community before scheduling an in-person tour," said St. Mary's University President Thomas M. Mengler, J.D. "Our classes are small, and we offer a liberal arts education to all of our undergraduate students. No matter their major, our students develop writing, speaking and critical thinking skills — skills sought after by future employers."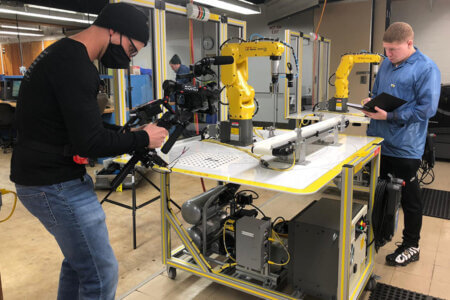 Inspiring and motivating, the show serves as a vehicle to help students across the world to connect with higher education, enabling them to begin making informed decisions about their future from the comfort of home.
From academics and athletics to student organization activities and the local community, The College Tour highlights each school's unique culture while showcasing a vast array of students thriving as they work toward success.
"St. Mary's University offers students an extraordinary experience, and we're so excited to share that on The College Tour," Boylan said. "For students, choosing which college to attend is a monumental decision, and this episode gives prospective students a first-hand look at what makes this school so special."