February 11, 2021
Rattler Focus and Rattler Readiness programs help retool those unemployed
To assist local community members who have lost jobs due to the pandemic, St. Mary's University has launched two programs offering workforce development workshops in partnership with the City of San Antonio and Project QUEST.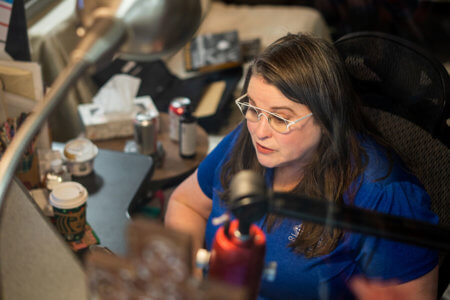 Project QUEST is a workforce intermediary providing wraparound support services and dedicated to helping residents gain quality employment for in-demand careers. Over the past 28 years, Project QUEST has built a track record of moving program graduates out of poverty and into the middle class.
The two St. Mary's programs, Rattler Focus and Rattler Readiness, offer virtual workshops that provide residents with a jump-start to re-enter the working world at any level. The workshops are at no cost to the participants, who apply to participate through Project QUEST.
"The partnership with St. Mary's University's Rattler Readiness and Rattler Focus programs is a result of two institutions listening to the needs in the community and responding by offering them alternatives to jump-start their careers," said David Zammiello, president and CEO of Project QUEST. "St. Mary's University and Project QUEST see this as the beginning of more good things to come."
The Rattler Focus and Rattler Readiness programs are housed within the St. Mary's Department of Communication Studies and are co-directed by Camille Langston, Ph.D., and Bill Israel, Ph.D.
"When 140,000 Bexar County residents lost their jobs due to the pandemic, the St. Mary's Communication Studies faculty resolved to act," said Langston and Israel in a joint statement. "By re-tooling our work and joining with Project QUEST, we have a start on turning this human emergency into hope and new employment for our community. We consider community engagement core to our mission at St. Mary's."
Rattler Focus workshops aid participants in deciding what industry or field in which they'd like to seek employment; and exploring strengths and interests to translate them into a future career. Laura Thompson, a recent Rattler Focus workshop participant, said she was wowed by learning different tools.
"I didn't know this information was available or was out there or where to get it," said Thompson, who has a background in media and public relations. "I was wishing I had some of this training when I was in business or earlier. It's a great tool for anyone starting out or making a transition."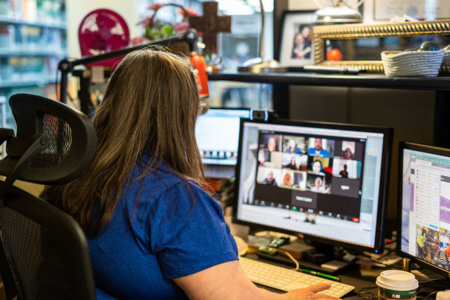 Rattler Readiness workshops help participants who have experience in or knowledge of a specific field of employment to finetune their job-hunting skills.
"I got immense value out of the overall setting, having other participants of varied backgrounds and being able to see others' experiences," said Tyler Applegate, a recent Rattler Readiness participant who previously worked in the foodservice industry and is now pursuing admission to a data science program.