by Alex Z. Salinas (B.A. '11, M.A. '19)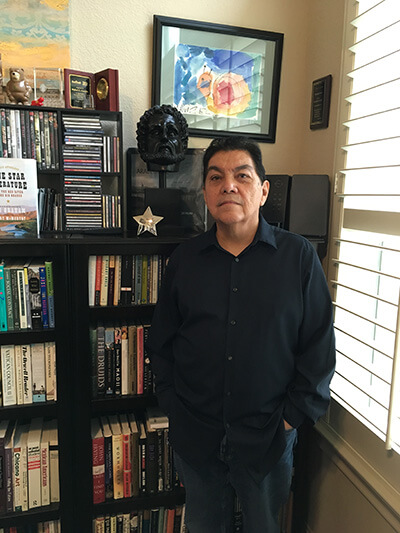 The mind of Rafael Castillo (B.A. '75), Ph.D., is like a nonstop gear, housing an inquisitive, wide-ranging vision that has marked him as a man of letters for decades.
Castillo, age 70, a founding faculty member of Palo Alto College who has taught English and humanities there since 1985, is the author of two short-story collections and more than 300 articles, some of which have appeared in the New York Times.
The San Antonio native is a voting member of the National Book Critics Circle, PEN America and the National Association of Hispanic Journalists, as well as a regular op-ed writer for the Associated Press and the San Antonio Express-News.
A graduate of Lanier High School, where Castillo remembered reading "torn-up books with missing pages, the contents of which I filled in with my imagination," he said it was at St. Mary's University — in the classroom of a distinguished Marianist Brother and scholar — where he felt for the first time he belonged in the literary world.
"Brother Louis Schuster's Shakespeare class was hard," Castillo said. "When I got a 91 on one of his hundred-question exams, it gave me an ego boost. But more so because I knew he really cared about students."
Castillo also fondly recalled an English class taught by the late Brother Anthony Frederick, S.M., whom he said would read the poems of Robert Frost and T.S. Eliot "with tears coming down his eyes."
President Emeritus Charles Cotrell, Ph.D., remembered Castillo the student as an "avid reader who was especially capable of interpreting and writing about what he had read."
"He has always been a consummate writer and thinker, addressing a host of social issues thoughtfully and creatively," Cotrell said.
After graduating from St. Mary's in 1975 with a bachelor's in Political Science and a minor in English, Castillo quickly found work as a high school teacher before transitioning to a college professor.
In 1984, he published in the Arizona Quarterly his first piece of fiction — a satiric short story inspired by the work of Ernest Hemingway — which he called his life's "turning point."
Three years later Castillo penned his first article and since then has spread his byline via newspapers and top-tier literary journals — including Harper's Magazine and The Atlantic — partially out of a drive to expose readerships to Chicano and Hispanic culture.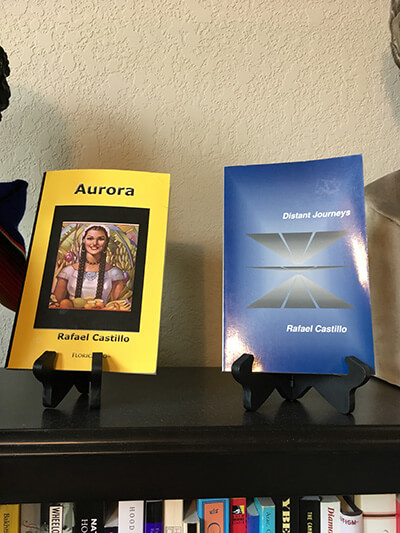 For aspiring writers of all creeds, Castillo's advice boils down to three, profoundly simple words: "write, write, write."
"You can never achieve your dreams when you're thinking about writing — just do it. Drafting your ideas into words is the first step, followed by revising and revising," he said.
On top of teaching duties and personal writing, Castillo became co-editor in 2012 of Catch the Next: A Journal of Ideas and Pedagogy, a peer-reviewed, interdisciplinary scholarly journal seeking articles regarding best practices in higher education as well as creative work representing engagement with ideas that color and/or impact the landscape of higher education in the 21st century.
"Its mission is to empower faculty, staff and institutions to increase the educational attainment of Latinos and other underserved communities in order to close the achievement gap," he said.
What's next for the professor and prolific writer?
"I want to finish and publish my novel and another collection of stories," said Castillo, sitting in his home office surrounded by bookshelves filled with the works of his close friends, including the late and iconic novelist Rudolfo Anaya.
"The story I'm working on now is pretty good," Castillo said with a smile. "It's about a young man who's facing the memory of his domineering father."
Then, with gusto and a booming voice, he read aloud its opening line:
The last time I saw my father was down by the Riverwalk in San Antonio, on the corner of E. Commerce and Navarro St.