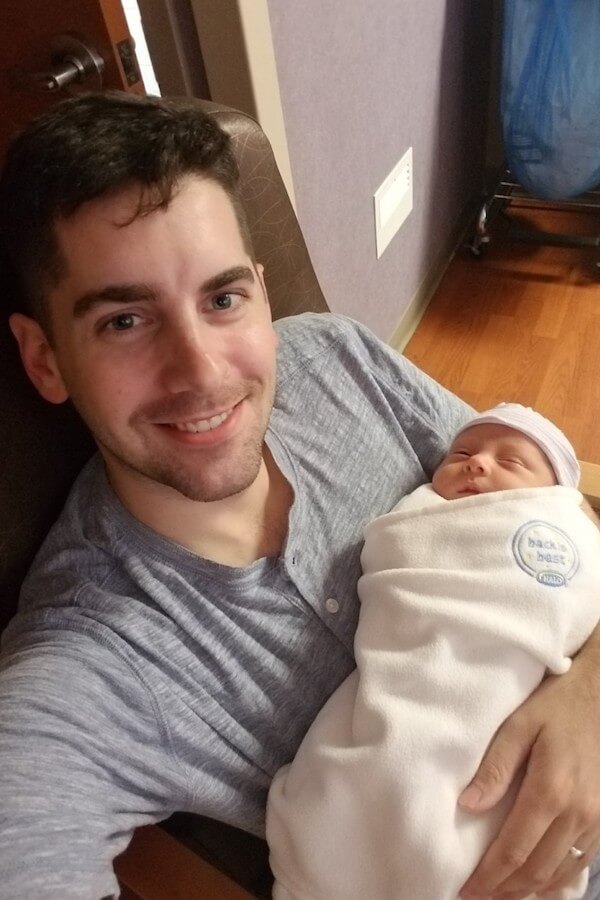 Difficult classes. Heavy workloads. Long readings.

Law school isn't easy, but in addition to all of the usual challenges, some students at the St. Mary's University School of Law must also balance school life with raising a family.
Third-year J.D. student Ethan Bannister has learned to juggle the two by planning in advance. By adjusting his schedule, he is able to be a stay-at-home dad three days a week for his newborn son.
"One of the keys to our success so far has been knowing this is something that we wanted to happen," Bannister said. "That meant me taking the appropriate steps as a second-year student so that way, as a third-year student, I would have a lot more time and flexibility."
Another key to success, even more important than planning ahead, is communication with your significant other, Bannister added.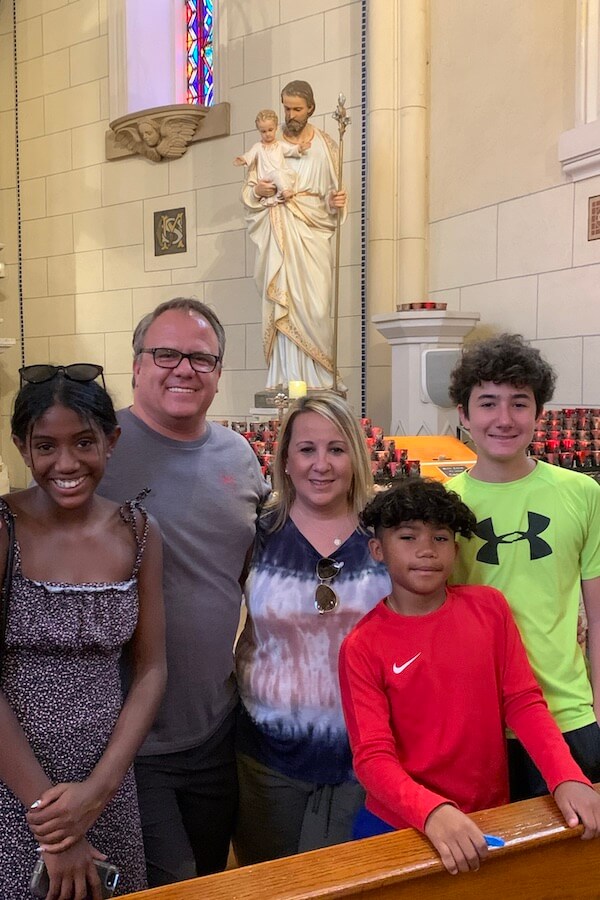 For second-year J.D. student Gareth Purnell, the secret to being a law student and parent of a newborn daughter has been in keeping school and home life separate.
"I would get all my schoolwork done at school," Purnell said. "You just want home to be home."
Third-year J.D. student Scott Stiles juggles one more thing in addition to law school and parenting: his printing business Alamo Mailing Co. His three worlds tend to blend together, and so having a strong support system in place to balance all three helps him stay grounded, he said. His mom lives in San Antonio and helps with the children.
"When I started law school, I didn't have any idea how it was all going to work but along the way things have just kind of settled in," Stiles said. "It's a team effort."
Second-year J.D. student Anna Reimers, like Stiles, also recommends parents thinking about attending law school to have a strong support system in place, as well as time management and organizational methods.
"Have a schedule, hour by hour," Reimers said.
She blocks out time for her six-year-old stepdaughter, four-year-old daughter and eight-month-old daughter every day and gets her work done during the week so she can dedicate one day to family on the weekend. Her children "like to sit down and they think they're doing homework too," she said.

"You hear the rumors of how 'law school is terrible, it's so cut throat', but I can honestly say I didn't experience a single bit of that. St. Mary's really makes you feel like they're looking out for you. You're more than just a number."

Anna Reimers, second-year J.D. student.
Reimers has been appreciative of how welcoming the St. Mary's Law community — from its students to its faculty and staff — have been. Their support has made being a parenting law student more feasible. Reimers contacted the St. Mary's staff and they were accommodating in moving her midterms when she had her baby during the spring semester.