Inspired by a quote from the late Brother Paul Goelz, S.M., Ph.D., Stephanie Ward doesn't want to just work for a living; she's striving to create for eternity.
Since joining St. Mary's University in 2004, Ward, Ph.D. has indeed aimed high. She's served eight years as the inaugural Director of the Greehey Scholars Program; five years as Chair of the Management and Marketing Department; and one year as Interim Dean of the Greehey School of Business.
But Ward isn't only about creating personal opportunities. Her current focus is setting the foundations of success for the St. Mary's student population.
In her new role as Vice Provost for Vocation and Career Services, Ward sees her mission as a simple one: helping students find purpose in their careers.
"The mission of the University is to create professionals who seek meaning and purpose. We're right in line with that."

Stephanie Ward, Ph.D.
She's implementing a new three-step framework to guide their journey: Define, Discover and Do. Ward said the Define phase involves giving students the tools and space to find their personal purpose. The Discover phase encourages them to apply their purpose and find opportunities aligned with it. The final Do phase enables them to put those findings into action.
Leading the Career and Professional Development Center — formerly the STRIVE Career Center — Ward said the Center will offer career development through various platforms and events like the upcoming Penney's, Pics and Pizza. That event will feature work fashions by JCPenney, opportunities for professional headshots and, of course, pizza, in the University Center Atrium from 11 a.m. to noon on Wednesday, Sept. 1.
"The mission of the University is to create professionals who seek meaning and purpose," Ward said. "We're right in line with that."
Office Manager for the Career and Professional Development Center Lindsey Kowalik said the purpose of the Center is to help students get ready for their career, make sure they have the tools to be successful and most importantly — be happy with their work.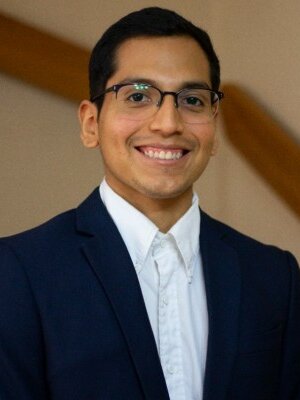 Kowalik tells the story of a recent Marketing graduate, whose time with the Center helped in securing her not one, but two job offers — from Oracle and Grainger. She, ultimately, picked Oracle.
"Part of having a vocation is seeing what you can bring to the world and to other people," Kowalik said. "But it's also part of what we're hoping the students discover for themselves as they go through their time here at St. Mary's, and see the personal benefits of not just finding a job; that there's more to the rest of their life."
Rodrigo Castillo, a senior majoring in Industrial Engineering who is originally from Peru, said the Center helped connect him with the National Diversity Council, which turned into a virtual internship with Ultimate Medical Academy in Florida. His goal is to end up working with sustainable, renewable energy.
Castillo said staff members with Center have also helped him prepare real-world skills, such as helping him write a résumé and perform mock job interviews. He added the work to help him secure an internship before graduating in December has been beneficial.
"My internship has definitely had quite a big impact because I'm about to graduate, and it's definitely a really good idea to graduate with some work experience of any sort so you can find a job afterward," Castillo said. "Honestly, I think it has made me a more well-rounded soon-to-be engineer."