October 26, 2020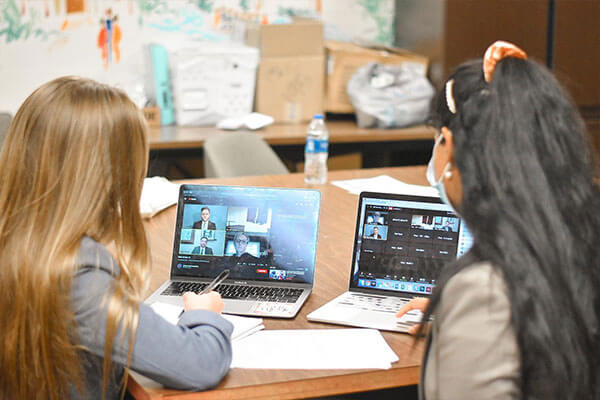 The St. Mary's University School of Law, in partnership with several law schools across the U.S., will be hosting a national virtual advocacy competition through Zoom from Thursday, Nov. 5, to Sunday, Nov. 8.
The All Star National Challenge is the second of three virtual tournaments, which will be hosted by St. Mary's Law and partner schools, inspired by a need to create more opportunities for law students to simulate lower-court trials and appellate proceedings in light of a lack of competitions due to the COVID-19 pandemic.
"A lot of schools loved the fact that we stepped up at a time when others were stepping down, not because they wanted to, but because they didn't have the support or the resources to move forward," said A.J. Bellido de Luna, Hardy Director of Advocacy and Service Professor at St. Mary's Law. "The positivity behind this has been outrageous."
The first competition, the All Star National Bracket Challenge, held Oct. 15-18 and 23-25, was one of the nation's largest virtual mock trial tournaments, which simulates lower-court proceedings. The competition hosted 98 teams from 34 states, the District of Columbia and Puerto Rico. A team from Stetson University won the competition.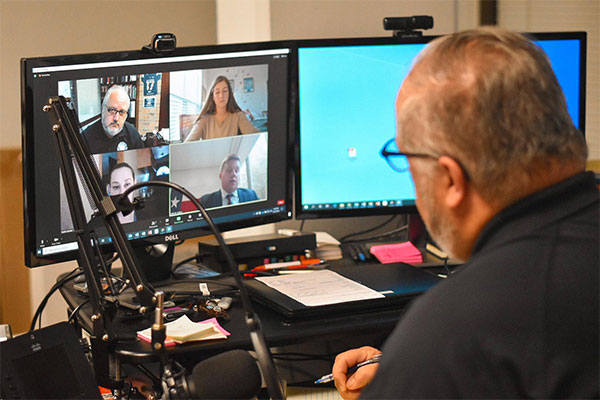 The third tournament, the National All Star Moot Court Challenge, will begin oral arguments simulating appellate proceedings in January. This tournament will be a joint effort between St. Mary's and the South Texas College of Law.  
Collectively, these three competitions will host 140 schools and 150 teams from 34 states and two U.S. territories.
St. Mary's will also assist the American Bar Association with its negotiations and arbitration tournaments in the future, providing technical assistance so the ABA can complete online scoring and behind-the-scenes tabulations.
St. Mary's will also assist with a number of national moot court championships through November as well as the National Trial Competition, hosted by the American College of Trial Lawyers and the Texas Young Lawyers Association, in February. St. Mary's will provide bailiff training, judge training, competitor resources, on-call help and help developing the rules for remote competition.