This story appears as part of the Spring/Summer 2020 cover story — Big Solve — in which faculty and staff use the holistic St. Mary's style of education to offer solutions to some of our greatest challenges.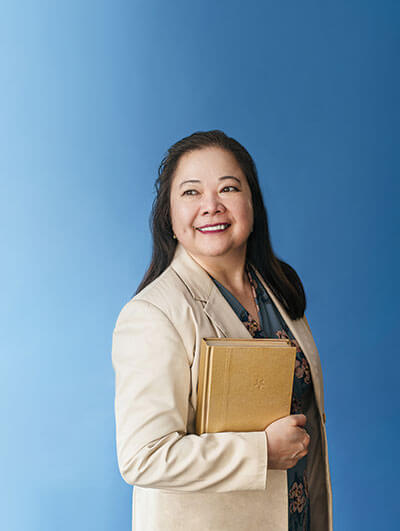 This year, a former student, now a middle school teacher, approached me about a pupil who had confided in him about having thoughts of self-harm. This was not the first time I heard the issue of mental stress in teenagers.
A Pew Research Center survey revealed that 70% of teens see anxiety and depression as the top problem among their peers. Another study showed that the number of college students who sought help from campus counseling centers increased by an average of 30% to 40%, even though enrollment grew by only 5% during the time frame studied.
Some students develop testing anxiety because of the high-stakes, state-mandated standardized tests. They feel compelled to "fit in" due to the popularity and pervasiveness of social media, which follows them outside the classroom. This may be aggravated further by the pressures of society's response to the COVID-19 virus.
With the unprecedented phenomena of schools closing and parents assuming responsibility for teaching their kids, what society must do for the common good has broadened. Based on my experience as a school teacher and administrator, we should look beyond over-emphasizing testing to advocate for the development of the whole person — cognitively, socially and emotionally — in our K-12 public schools.
Texas needs to create and fund a curriculum that focuses on developing socio-emotional intelligence, in addition to its existent academic standards. This program should start with awareness — self and social. It should include teaching students to recognize their strengths and weaknesses, gaining confidence from their abilities and demonstrating resiliency in the face of failure. This program should have mental health supports, such as counselors, psychologists and social workers trained in implementing a program through which students can develop empathy for others, and build and maintain healthy relationships.
Now, more than ever, school districts need to actively involve parents in the education of their children by having programs to empower families and help all students. At the elementary school where I was a principal, we had monthly family reading nights and family math nights, in addition to a parent-teacher association. After much student and parent interest, we also added a robotics night.
Research also needs to be done on online learning's effectiveness. We must determine its barriers to success, effects on children's academic and socio-emotional well-being, and how to help students readjust post-pandemic.
If public schools take care of their students early on, then they prepare them — mentally and spiritually — for success and the rigors of adult life.