This story appears as part of the Spring/Summer 2020 cover story — Big Solve — in which faculty and staff use the holistic St. Mary's style of education to offer solutions to some of our greatest challenges.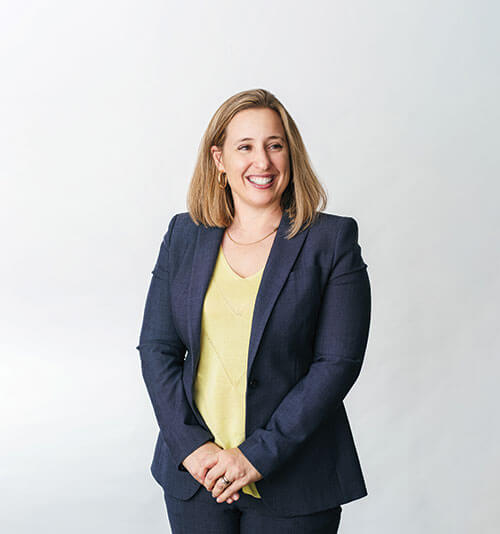 Before the COVID-19 pandemic, on any given day in the Bexar County court system, you could find a long line of unrepresented tenants and homeowners about to lose their homes. The outcome was almost certain. Tenants would be evicted.  Homeowners would be foreclosed.
During the pandemic, foreclosures were barred, the eviction courts were closed and vulnerable people had a brief reprieve from eviction. Now that we are slowly emerging from the crisis, the economic wheels are beginning to churn again. That means foreclosures will be filed and tenants will be evicted. Without major financial assistance, many individuals and families are now even more vulnerable than before.
Law professors often declare that law school teaches you to "think like a lawyer." Yes, law graduates should understand the law, advocate for clients and work competently on individual cases. But thinking like a lawyer means questioning, criticizing, evaluating and reflecting upon the wider legal system.
Our traditional civil legal system works relatively quickly to remove people who have fallen behind on payments, and each case is handled on a one-by-one basis.  This individualized system reinforces an isolationist and reality-blind approach to one of our most pressing social problems: housing loss.
The COVID-19 pandemic has given us an opportunity to rethink housing policy, putting the focus on income vulnerability, not individual fault.
We should modernize law and housing regulation at local, state and federal levels. We should adjust and restructure the property tax and appraisal system that is becoming unaffordable for seniors on a fixed income.
We should study the history of predatory lending and discriminatory redlining (refusing loans to entire neighborhoods on the assumption that minority communities are a credit risk), and understand how they impact housing sustainability in the long term. Most of all, we should provide meaningful financial assistance to people who cannot afford to pay their rent or mortgage.
The U.S. Conference of Catholic Bishops recognizes affordable housing as a human right, stating "communities and the government have an obligation to ensure the housing needs of all are met, especially poor and vulnerable people and their families."
As a Catholic and Marianist law school, St. Mary's Law teaches students to impact the common good by advocating for clients within our individualized legal system of private property rights — whether those clients are tenants, homeowners, banks or landlords.
But it also means we teach students to recognize the limitations of the civil legal system and study bigger questions about income distribution, local and national government policy, and fundamental rights.