by Melanie Skaggs (M.A. '02)
Michael "Mickey" Schott (B.B.A. '68) peers over first base toward the green outfield. The bat makes a loud crack! Schott fields the ball and tags the runner out. The memories flood his mind like it happened yesterday, but it has been more than 50 years.

Time may have passed, but Schott, as an active alum, has continuously stepped up to the plate in support of St. Mary's — and he is not alone. The friendships forged when Schott was a student are in a league of their own. Even after decades, these alums share an ironclad fellowship dedicated to each other and St. Mary's.

"St. Mary's is such a special place," Schott said. "The connections you make here are powerful."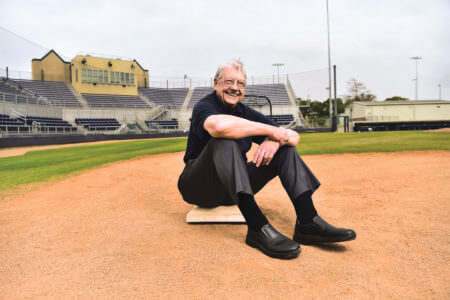 Schott, a certified public accountant and president of the Gorman Foundation, is truly an all-star alum. A former Rattler Baseball first baseman, he was inducted into the St. Mary's Athletics Hall of Fame in 2002. The U.S. Army veteran is also a past-president of the University Alumni Association and has served on the St. Mary's Board of Trustees since 2009. He stepped down as Board Chairman when his term ended in June 2020.
"The last two years as chairman have been very exciting. There's been a renewed energy around St. Mary's with The Defining Moment Comprehensive Campaign," Schott said. "Fundraising is not easy, but the Campaign has been led well and been very effective. It has been a tremendous shot-in-the-arm for St. Mary's. I anticipate, with confidence, it will continue to be successful going forward. This leadership team has the capability and commitment to make it happen."
Schott, along with many of his high school friends from Central Catholic, gravitated to St. Mary's University. At St. Mary's, many became members of the Rho Beta Gamma fraternity, ROTC or athletic teams, which deepened their relationships.
"St. Mary's and the Marianists played an important part in my life and the lives of most of my lifelong friends," Schott said. "There's a unique bond of brotherhood among the guys."
Rho Beta Gamma, founded in 1946 by the late Rev. Louis Reile, S.M. (B.A. '49), was St. Mary's oldest social fraternity until it disbanded in the 1970s. It provided the perfect foundation for lasting friendships to form. Their motto — suaviter in modo, fortiter in re (gentle in manner, strong in action) — is something members said they carried forward into all aspects of their lives.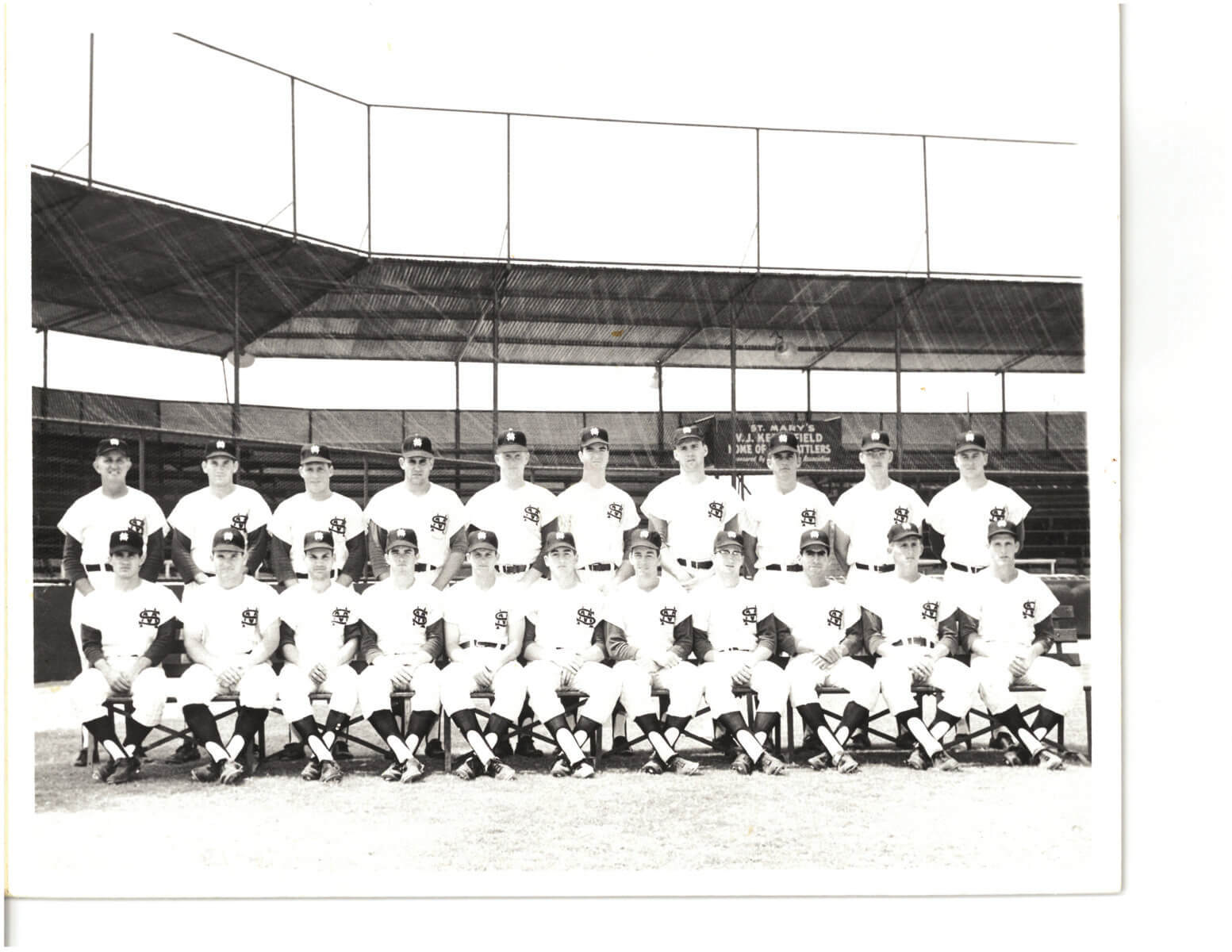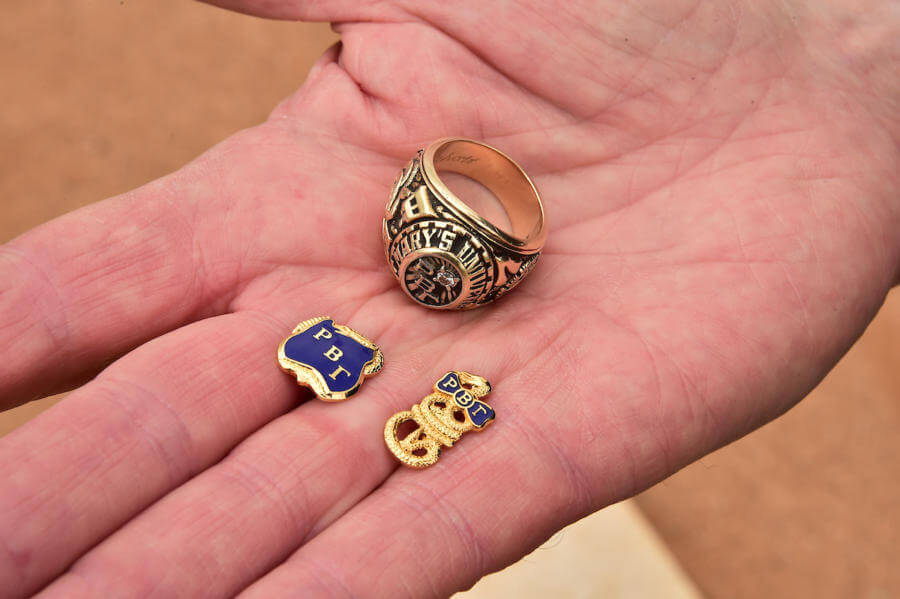 This band of brothers still swings for the fences when it comes to making significant contributions (in both time and money) to St. Mary's University. A vast majority are active members of the Alumni Association — many having served as association president. A large number, including Schott, earned recognition as Distinguished Alumni. They are Fiesta Oyster Bake volunteers, like heavy hitter David Dickson (B.B.A. '68), who has done it for 38 years. In addition, many have been influential in shaping the future of the University by serving on the Board of Trustees.
"We've grown to be part of this incredible, influential group of alumni who are committed to each other and St. Mary's," Dickson said. "We go to bat for one another every chance we can."
Those who live in the San Antonio area meet regularly for lunch, dinner, golf or to catch a Rattler Baseball game. For the last 50 years, the larger group of 40 or more goes on a Gulf Coast fishing trip each spring.
"The tie that binds us is St. Mary's, but we are there for each other through the best and worst of times," Schott said. "Our sense of commitment to St. Mary's and each other comes from the Marianist spirit and helps make us all leaders within our community."